Mets: Amed Rosario heading down a familiar path of top prospects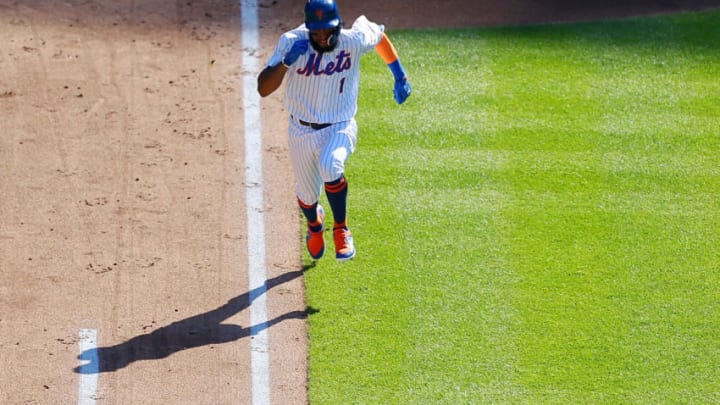 NEW YORK, NY - JULY 09: Amed Rosario #1 of the New York Mets grounds out to short in the third inning against the Philadelphia Phillies during Game One of a doubleheader at Citi Field on July 9, 2018 in the Flushing neighborhood of the Queens borough of New York City. (Photo by Mike Stobe/Getty Images) /
New York Mets shortstop Amed Rosario has failed to make a big impact at the MLB level. It's an all too familiar feeling of top prospects praised by the Mets.
The New York Mets are no strangers to seeing a top prospect fizzle out before making an impact in the big leagues. Shortstop Amed Rosario is playing like he wants to join the club.
The 1990s was littered with failed potential. Jason Isringhausen, Bobby Jones, Bill Pulsipher, and Paul Wilson are four of the obvious names that come to mind. There are also guys like Jay Payton and Alex Escobar who never made it either.
Not all of the franchise's top prospects in recent years have been complete busts. Noah Syndergaard held the spot at one point as did Jose Reyes.
Meanwhile, there are others like Rosario and Steven Matz who have yet to prove themselves either way. The verdict is out on each and in Rosario's case, I'm beginning to believe he's another Lastings Milledge.
More from Rising Apple
It's not uncommon to see a highly-touted prospect fail to stick around in Major League Baseball. In fact, I'm sure more are busts than All-Stars. These ranking systems are about potential more than anything else.
The late 2000s is when the franchise ran into their biggest prospect hurdles. Regular names mentioned as future impact big leaguers included Mike Pelfrey, Jon Niese, and Fernando Martinez. While Pelfrey and Niese did pitch a few seasons for the Mets, Martinez never did anything at the big league level.
It wasn't until the Mets became sellers in the darker days of the early 2010s when they began to grow a better farm system. As a losing baseball club, they had higher draft picks to help them out, too.
The Mets have done a good job at getting their notable prospects to the big leagues. The top ten list from 2014 according to Baseball Cube includes ten guys who have all played for the best at some point. Syndergaard headlines the group at number one with the team's current ace Jacob deGrom squeaking in at number ten. Closer to the middle, we find Rosario stuck between Wilmer Flores and Brandon Nimmo.
When a team can get this many notable prospects to the big leagues, they're doing something right. Let's take a step back for a moment before we give the Mets too much credit. Most of these players are underperforming or employed as a bench player. Specifically, it's the position players who have turned out this way.
If you look at a typical 2018 lineup, you won't find too much homegrown talent off the pitcher's mound. Aside from Rosario, center field is the only spot you're bound to see a guy the Mets drafted. This isn't exactly a shock, but it does say something when the team isn't developing star players. At the very least, they're not holding onto them.
Want your voice heard? Join the Rising Apple team!
It's too soon to call Rosario a bust. Soon, though, we can start calling him a disappointment.