Mets focused on Todd Frazier and Eduardo Nuñez to fill infield need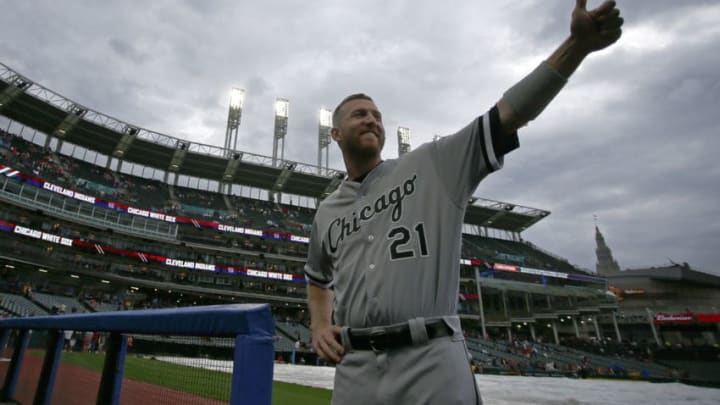 CLEVELAND, OH - JUNE 09: Todd Frazier /
The Mets are still looking at the menu and will need a few more minutes to decide what they'll get.
It may feel like it's just the Mets being the Mets, but this offseason has been epically slow for free agent signings by all teams. Our favorite team is reportedly still actively looking at the infield for its next move. Unfortunately, they're still unsure of which way to go.
The Amazin's have been linked to four players over the course of this offseason: Josh Harrison of the Pittsburgh Pirates, former Met Neil Walker and free agents Todd Frazier, and Eduardo Nunez. According to Ken Rosenthal of The Athletic, though, they're mainly focused on the last two.
Rosenthal notes the fact that a trade for Harrison would obviously require giving up players like Brandon Nimmo, for example, which the Mets don't want to have to.
The reluctancy to bring Walker back is a little strange to me though. They signed Jay Bruce this offseason to a three-year deal so it's not like they mind suiting up the same players twice. Walker would fill in nicely at second base again, and might end up being the cheapest option of these four previously mentioned.
Walker looked pretty good in his time both with the Mets and Brewers last season. He had an OPS of .801 and was solid defensively up the middle. Unfortunately he still managed to only play in 111 games which was actually down from his total of 2016 when he had the back injury.
More from Mets Rumors
So if the Mets' concern is health-related, then that makes a little more sense.
For now, it seems like the Mets will focus on Frazier and Nunez, instead. The former would give the Mets less versatility as he's mainly a third baseman, but would also give them a solid glove in the hot corner, something Asdrubal Cabrera and Nunez cannot provide.
Alderson and his team don't want to get played by Frazier though. So if he indeed is just the Mets as leverage, I wouldn't be surprised to see the Mets pull out of the bidding for his services soon.
Next: Mickey Callaway likes the six-man rotation
A deal could get done between the two, however, and that also wouldn't shock me. Some baseball insiders are thinking some of these top free agents may want to just sign a one-year deal and try their luck at a bigger pay day next season. If Frazier can be had for a lower price and commitment, then I could definitely see the team pulling the trigger on him. That remains to be seen though, and as this strange, slow offseason continues, we'll have to keep waiting for a Mets decision.