5 early realistic Mets starting left fielder options for next year ranked
Who starts in left field for the Mets next season?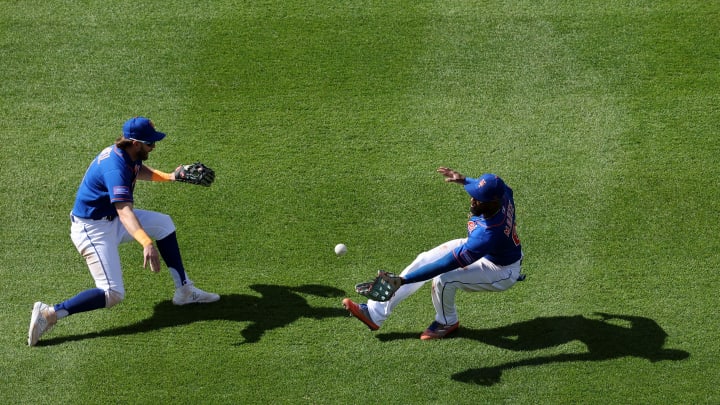 May 1, 2023; New York City, New York, USA; New York Mets right fielder Starling Marte (6) catches a / Brad Penner-USA TODAY Sports
1) NY Mets starting left fielder candidate: Starling Marte
Starling Marte was a center fielder before coming to the Mets. Now he hardly looks like a right fielder. His ability to steal bases still exists. Tracking down fly balls is a different story. Marte wasn't the same player this year. Whether it was injury or something else, a move from right field to left field should be under consideration.
Making this change does open the door up to some new possibilities. More natural right fielders could become fits for the Mets. What's Teoscar Hernandez up to?
Marte played a lot of left field in the past with the Pittsburgh Pirates. It wasn't because he was heading toward the end of his career as he is now. That's just where he fit into the club's plans with Andrew McCutchen and Gregory Polanco making up the rest of the talented threesome.
Choosing to move Marte from right field to left field would be largely dependent on who they have in the outfield mix for next season. A guy like DJ Stewart getting some regular playing time, as outlandish as it would've seemed a few weeks ago, is one possibility.
It's looking like the most realistic left field solution for the Mets is to add at least one outfielder this offseason and toy with their internal options. Having Marte available at the position is at the top of the list. The Mets need power. Right field has better choices in free agency and the trade market.