5 early realistic Mets starting left fielder options for next year ranked
Who starts in left field for the Mets next season?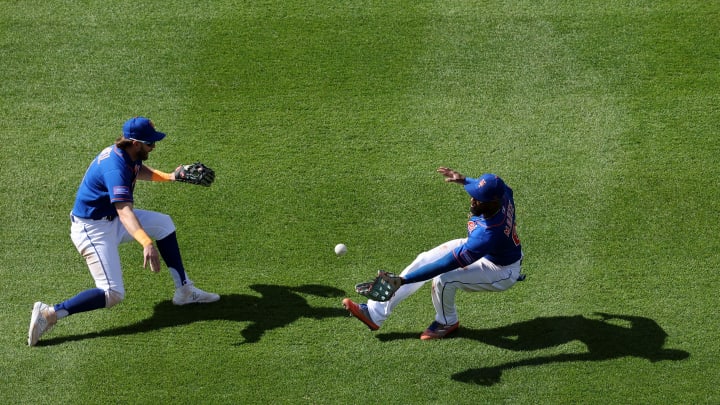 May 1, 2023; New York City, New York, USA; New York Mets right fielder Starling Marte (6) catches a / Brad Penner-USA TODAY Sports
2) NY Mets starting left fielder candidate: Adam Duvall
Adam Duvall was one of those free agents the Mets were rumored to have interest in during the offseason. More playing time guaranteed with the Boston Red Sox had him looking elsewhere. He got off to a hot start this year with the Red Sox before an injury sidelined him and stole away much of his season.
Duvall hits the open market again this offseason. With the ability to play some center field, he's an intriguing addition for the Mets to make. He'd make more sense as their left fielder with Brandon Nimmo remaining in center field. During any lingering injuries for Nimmo, the Mets could always swap the two.
If there is a negative for Duvall it's his age. He'll play next year at age 35. Will he start to show signs of aging? He has produced at a high level for the Red Sox this season. The 2021 RBI leader in the National League has done enough to earn himself a starting job with any team with an open spot. The Mets, out in left field, happen to have one.
Duvall might be the best realistic option for the Mets in free agency to fill the left field gap. There is one more choice they should consider.