A new team is challenging the 1962 Mets for one of the worst records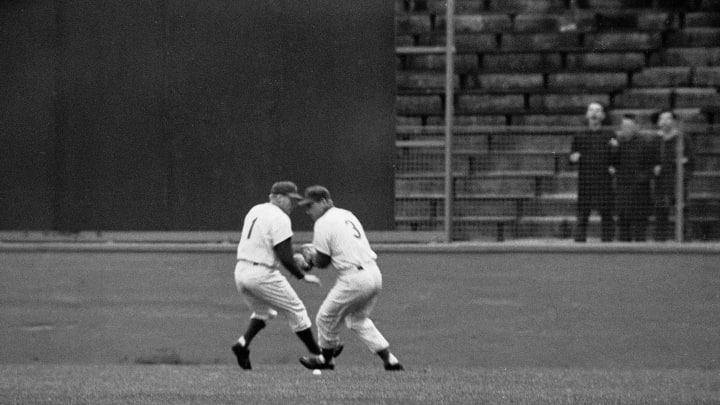 Pittsburgh Pirates v New York Mets / Herb Scharfman/Sports Imagery/GettyImages
The 1962 New York Mets went 40-120-1 in the franchise's inaugural season. The 120 losses they suffered are the worst in the modern era of baseball. Only two teams, the 1916 Philadelphia Athletics (.235) and 1935 Boston Braves (.248) had a worse winning percentage than the .250 posted by this first Mets team.
Few have come close to losing 120 games. The 2003 Detroit Tigers, at 43-119, almost did it. They made another run with 114 losses in 2019 a year after the Baltimore Orioles lost 115 games in 2018.
This year, one team looks like it has a record on its mind. The Cincinnati Reds underwent some huge roster changes and are suddenly looking a whole lot more like the 1962 Mets than their fans would like.
The Reds have started slow and look ready to erase the 1962 Mets from the record books
There's a lot of baseball left to play for the Reds to ensure they don't take away this dubious record from the Mets. However, they had already started a fire sale in the offseason and did very little to add to the ball club. Add in the fact that the owner has made comments which have alienated the fan base and turned them into the Wilpons of the Midwest, the Cincinnati faithful are enduring some very dark times.
Through 22 games, the Reds are 3-19 for a winning percentage of .224. In case you are curious, the 1964 Mets were 5-17 after as many games.
Injuries have played a factor in Cincinnati. More than anything, it's a mix of everything and a lost faith from the players with the organization which could have them challenging the record set by the Mets 60 years ago.
The Reds certainly have far better players than the first ever Mets club. As an expansion team, they had every excuse to play so badly. The Reds, fresh off of a season where they were actually competitive, don't have this same benefit. Joey Votto is still there although you'd never realize it by looking at his early performance.
It's going to take a lot more losing for the Reds to make the 1962 Mets irrelevant in the history books. At the current pace they're on, expect the worst.