NY Mets Monday Morning GM: The need for a bat vs. an arm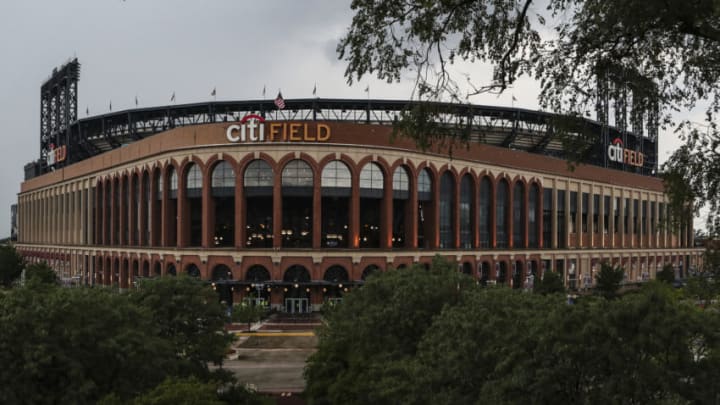 Jul 8, 2021; New York City, New York, USA; A general view of the exterior of Citi Field prior to the game between the Pittsburgh Pirates and the New York Mets. Mandatory Credit: Wendell Cruz-USA TODAY Sports /
Jul 8, 2021; New York City, New York, USA; A general view of the exterior of Citi Field prior to the game between the Pittsburgh Pirates and the New York Mets. Mandatory Credit: Wendell Cruz-USA TODAY Sports /
Do the Mets need a bat or an arm more?
In an ideal world, Lloyd Christmas and Harry Dunn don't turn down that bus of bikini models at the end of Dumb and Dumber. Our world is far from ideal. Did you see the Dumb and Dumber sequel?
An ideal world for the Mets would include a trade that helps both the rotation and the offense. There are a couple of trades out there we could see them pull off.
One many people have suggested is a trade with the Minnesota Twins to acquire Jose Berrios and Josh Donaldson. A possible solution to the rotation and the weak bats, this is the definition of a win-now move. The team gets a young stud pitcher and an overpriced bat that can still help them.
In a similar fashion, the Colorado Rockies provide us with some choices. Pair Charlie Blackmon up with Jon Gray or German Marquez then call it a day. This one isn't as good because of Blackmon's defensive limitation. I would prefer a third baseman which could then allow Davis to sometimes move to a corner outfield to continue to get regular playing time.
The slipping Chicago Cubs could also provide the Mets with a fine duo of Kris Bryant plus an arm. Realistically, the Mets may need to settle on one big piece.
Constantly torn between the two, we have witnessed this year how effective the Mets can be even without the best offense. Pitching has carried them. Would one more excellent starter make them better or would an everyday player to contribute each day be more valuable?
I wish I could give you an answer. I really do. But each time I weigh these options, I can't decide. The offense is so bad at times that I know the answer is to go out there and swing a trade for a bat. Then I see nights like the one the Mets had against the Pittsburgh Pirates last Friday and I wonder if the lineup is just a sleeping giant waiting to explode.
We know the Mets bats have yet to reach their potential and the pitchers (for the most part) have pitched out of their minds this season. I want to say I'm leaning toward a starting pitcher reinforcement.
Want your voice heard? Join the Rising Apple team!
I'll leave the decision up to you, Mets fans. What is it you think the team needs more? Comment, debate, share this on social media with your two cents, or go to the nearest window, open it, and scream out your answer. One of us knows what's best. I'd like to hear it.