NY Mets Monday Morning GM: Scouting the Diamondbacks for a trade candidate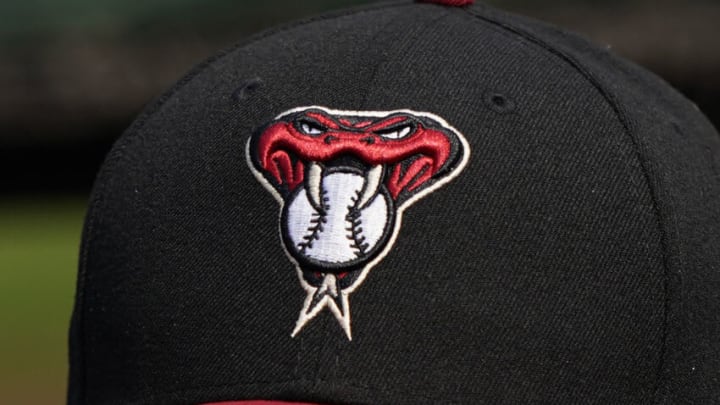 SAN FRANCISCO, CALIFORNIA - AUGUST 23: A detailed view of the Arizona Diamondbacks logo on their hats worn by a player against the San Francisco Giants at Oracle Park on August 23, 2020 in San Francisco, California. (Photo by Thearon W. Henderson/Getty Images) /
Nobody has had a more miserable 2021 season than the Arizona Diamondbacks. They've gone on some epic losing streaks, particularly on the road this season. For teams like the New York Mets, having a much more successful year, the Diamondbacks are free for the taking.
Needless to say, as the worst team in the league, there aren't exactly an abundance of perfect trade candidates on the Diamondbacks for any team. However, I'd still like to examine whether or not there's someone who can help the Mets. Let's start with the bats.
Diamondbacks position player trade candidates for the Mets to look at
I look at three things when trying to find a trade candidate: age, contract, and production. A player needs to meet at least two of these criteria in order for him to actually be movable. For instance, if he's older and playing well, a team like the Diamondbacks would be far more willing to trade him than if he was young and affordable. Guys on big contracts can also be had even if they are more youthful than others.
This is the case with Ketel Marte. The club's center fielder is having an awesome year. Hitting well above .300 and with a chance to win a batting title if he stays healthy, Marte is a multi-positional weapon any team would love to have.
On the Mets, it's clear how they could use him. When Brandon Nimmo is out, Marte plays center field. If the Mets lose an infielder to the IL, Marte can fill in at most of those positions well.
The hesitation the Mets may have in regards to Marte is how much he'll cost. Signed through 2024 on a rather team-friendly deal and playing in what is considered his age 27 season, Arizona won't give him up without a fight. He'd be a dream addition for sure but not the only guy to pluck away from the desert.
Third baseman Eduardo Escobar is another guy with some versatility worth looking into. Potentially one of this summer's hottest trade candidates, he has primarily played third base for Arizona this year.
Escobar is having a nice season for the Diamondbacks and could get better if placed in a winning position. Surround him with more productive players and maybe he gets back to where he was several seasons ago. This is a man who hit 35 home runs and drove in 118 back in 2019.
The Mets' need at third base only exists because of J.D. Davis' injury. Because Escobar can play a few positions (as can Davis) this might be a major move to make in order to improve the club's depth as well.
Unfortunately, for those hoping to see either in a Mets uniform this year, it would take some worse news on the injury front for either to land in New York. This leaves us with one other part of the roster to look at: the Arizona pitching.
Do the Diamondbacks have a pitcher worth trading for?
We can expect any and all Diamondbacks relievers to be placed on the trade block. The same could be true of the starting pitchers—if the price is right.
Merrill Kelly has been one name I've seen mentioned. I don't quite get why. The definition of a late bloomer, he's 32 and in only his third MLB season. He's also not pitching too superbly after a mediocre rookie season in 2019 and solid abbreviated sophomore campaign in 2021.
Then there's the big fish, Madison Bumgarner. Injuries have limited him this year. It might be for the best. Bumgarner has not been good with the Diamondbacks. In his first 21 starts, he's 5-9 with a 6.04 ERA. The only Mets team he would fit in well with is the one from 2017.
Caleb Smith might be the only intriguing name on the pitching staff worth looking into. The lefty starter/reliever has bounced around in recent seasons. A nice guy to consider as a swingman from the bullpen and potential starter if someone suffers an injury, he's a very practical name for the Mets to seek out and trade for this summer.
Want your voice heard? Join the Rising Apple team!
The Diamondbacks are in last place for a reason. With only minimal noteworthy chips to move, it doesn't look like there are any major answers for the Mets on their roster.