Mets Monday Morning GM: Has the club overpaid for anyone this winter?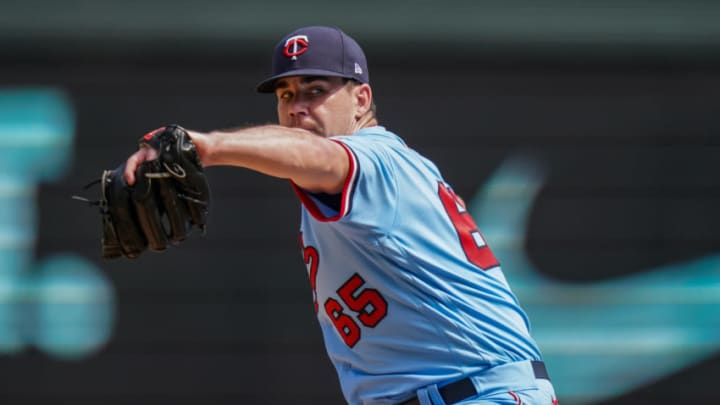 MINNEAPOLIS, MN - AUGUST 16: Trevor May #65 of the Minnesota Twins pitches against the Kansas City Royals on August 16, 2020 at Target Field in Minneapolis, Minnesota. (Photo by Brace Hemmelgarn/Minnesota Twins/Getty Images) /
The Groundhog has seen his shadow so the 2020-2021 New York Mets offseason continues for a few more weeks. Fortunately, we have a new front office in place to ensure things go much better than past offseasons.
This winter, we have been traded to some upgrades around the diamond, in the bullpen, and maybe even on the mound as soon as the first inning. The Mets have been one of the most active clubs all winter long.
Even with some areas left to address, it has been an overall good intermission from baseball. On this week's edition of Mets Monday Morning GM, I'm going to pose a question: did they overpay for anyone?
Was the price always right for the Mets this offseason?
Ignoring the more minor signings—which have much more reward than risk—let's dive into the bigger additions.
By far the largest splash of the winter took place when the Mets swung a deal with the Cleveland Changyernamesalreddies for Francisco Lindor and Carlos Carrasco. I'm not sure there is a logical thinking person out there that believes the Mets overpaid in this deal.
While it did cost them two big league infielders, they got back a star shortstop and a pretty good veteran starter.
Trades are much tougher to really question as far as overpayments go. Free agent signings, on the other hand, all come down to cash.
Trevor May signed with the Mets for two years and $15.5 million. It's a pretty high price for a middle reliever without an extensive track record. If there was any player the Mets may have overpaid this winter, it's him.
However, any overpayment he may have received is nothing to complain about. Generally, a player of his caliber will earn around $5-8 million a season. And when compared to the Jeurys Familia deal from a few winters ago, May looks like an absolute bargain.
The other notable free agent signing the Mets made brought them catcher James McCann. The veteran backstop will take home (before taxes and agent fees) $8.15 million in each of the next two seasons. In the last two years of his deal, McCann gets $12.15 million.
I like the balance of this deal. Even if he's a $12 million catcher in 2021 and 2022, the salary is swapped so the team can do a few other things in these next two seasons. Four million can buy you a good reliever as it did with Aaron Loup. Plus, they have a little extra leftover.
The Mets haven't overpaid for anyone this winter. Whether it be a free agent or a trade, they've given us very little to whine about; yet some people still find a way. Welcome to humanity!
As promised, they haven't spent like drunken sailors. Any trades they have made (the one with Cleveland, Steven Matz, Joey Lucchesi, etc.) haven't cost them a significant amount in terms of players headed the other way.
Want your voice heard? Join the Rising Apple team!
This winter has gone much differently than expected. The club didn't cannonball into the free agent waters. Instead, they left themselves with an opportunity to wisely keep their best players around rather than end up in a spot where the search has to begin all over again.