NY Mets playoff hopes sinking because of these key areas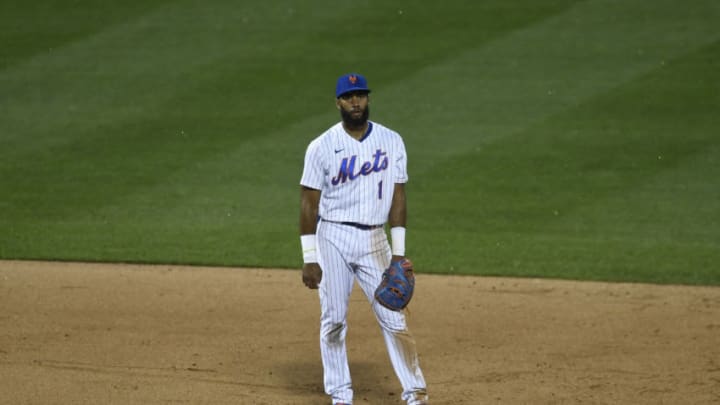 NEW YORK, NEW YORK - SEPTEMBER 03: Amed Rosario #1 of the New York Mets looks on during the ninth inning against the New York Yankees at Citi Field on September 03, 2020 in the Queens borough of New York City. (Photo by Sarah Stier/Getty Images) /
MIAMI, FLORIDA – AUGUST 18: Dellin Betances #68 of the New York Mets delivers a pitch against the Miami Marlins at Marlins Park on August 18, 2020 in Miami, Florida. (Photo by Mark Brown/Getty Images) /
Bounce-back candidates that did not bounce back
From infielders to starters to late-inning relievers, the Mets were relying on players all over the diamond to catapult their team to the playoffs this season. Unfortunately, key players failed to maintain positive gameplay on a day-in-day-out basis.
Both Pete Alonso and Jeff McNeil took steps backwards at the plate this season; failing to captivate fans with sequels to their thrilling 2019 campaigns. Overall, the clubhouse seemed to be lacking a certain degree of camaraderie (probably due to the strangeness of this season) and spark that highlighted their summer in 2019.
Edwin Díaz showed brief flashes of brilliance; especially in the latter half of his 2020 season, however glaring control issues ultimately blew his season along with several Mets leads. And yet, he still makes a strong bounce-back candidate for 2021.
Dellin Betances was still rusty; even though he deserves another chance in a real season with real spring training to get into playing form.
Jed Lowrie meanwhile remained a stranger to Mets fans, as he failed to get back on the field. The bad news is Lowrie failed to return to the playing field this season, but the good news is, he's gone! The Lowrie experiment is finally over; with literally nothing to show for it.
I don't even think the Mets know what they're doing with their once highly-touted southpaw Steven Matz anymore. Start him? Put him in the bullpen? Trade him? It doesn't seem like the team knows how to utilize him, nor does it seem that he can stay healthy long enough for them to evaluate.
But overall, the bullpen regressed; failing to bounce-back this year. It's hard to find any more ways to phrase just how pitiful the Mets bullpen has performed these last two seasons. But here we go again: The main offenders this season have been Edwin Díaz, Justin Wilson, and even Dellin Betances – whose signing was meant to put the club 'over the top' and instead became part of the problem.
His failure to record outs in his late-inning relief outings led to a high ERA to rival Díaz's blown saves. So, there's nothing new here. With Steve Cohen reportedly set to close on a deal for the New York Mets organization, it's no sure thing that the current front office will remain completely intact.
That being said, whoever is calling the shots after the regime change needs to seriously scrutinize the arms currently filling the pen, cut those who have no potential to improve, decide who is deserving of another chance (which should include Díaz, for now), and then hit the free agent market to find quality arms that can be relied upon in the final frame.