New York Mets News
NY Mets playoff hopes sinking because of these key areas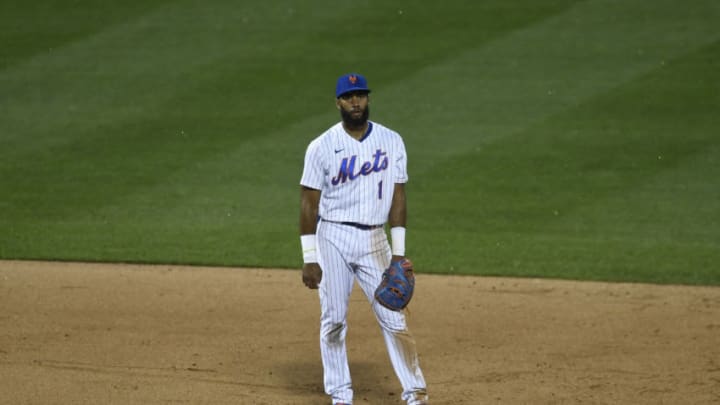 NEW YORK, NEW YORK - SEPTEMBER 03: Amed Rosario #1 of the New York Mets looks on during the ninth inning against the New York Yankees at Citi Field on September 03, 2020 in the Queens borough of New York City. (Photo by Sarah Stier/Getty Images)
NEW YORK, NEW YORK – SEPTEMBER 08: Michael Wacha #45 of the New York Mets delivers a pitch against the Baltimore Orioles during the second inning at Citi Field on September 08, 2020 in New York City. (Photo by Steven Ryan/Getty Images)
A Mets rotation riddled with injuries, opt-outs, and busts
When did it all go wrong for the Mets starting rotation? What was once widely considered their main strength dating back to the 2015 season quickly devolved into the team's most glaring drawback in 2020.
After losing Zack Wheeler to free agency, Brodie Van Wagenen inked veteran starters Rick Porcello and Michael Wacha to one-year, prove-it deals in an effort to replace the void left by Wheeler and showcase their talents in a new city.
While these pitchers ultimately failed to 'prove it' (making it unlikely that both pitchers will be back in a Mets uniform next season), the major road bumps came in the form of Noah Syndergaard's season-ending Tommy-John surgery last March and Marcus Stroman's decision to opt out of the final season of his contract; citing COVID-19 concerns after recuperating from a pre-season muscle tear in his left calf.
Right there, the Mets lost their second and third starters. I can't think of any roster in baseball that could sustain such heavy losses to their rotation, both in terms of morale and talent, without feeling some of the effects.
Meanwhile, Steven Matz's continued inability to be a consistent starter led to him posting a high 8.63 ERA on the season before landing on the IL on August 30, and now being relocated to the bullpen; which also experienced the same late-inning struggles that categorically cost the team a postseason berth last year.
Seth Lugo and Robert Gsellman were also given opportunities to start, but soon proved they were not the same pitchers who carried the team to the postseason as a Wild Card late in the 2016 season. Fans also saw the debut of David Peterson and Franklyn Kilome; both of whom filled in as spot-starters without improving anything.
Overall, a Tommy-John injury to Noah Syndergaard early in Spring Training, Marcus Stroman opting out, and the one-year deals fell through. Once again, Jacob deGrom remained one of the few bright spots on this team. Unfortunately, though, the continued dominance of their back-to-back Cy Young award winner could not overcome the above hurdles laid out.