NY Mets roster has been bizarrely mishandled this season
The New York Mets have made multiple questionable roster decisions over the last week. It's time to hold them accountable.
Since the beginning of the 2020 New York Mets season, the team has been making roster moves that just quite frankly do not make any sense.
The Mets should be taking the approach that this 60 game season is like spinning a cylinder in Russian roulette and if the team does well great but don't mortgage your future to try and win a 60 game season that most probably won't even legitimize it anyway.
Unfortunately, that is exactly what the Mets and Brodie Van Wagenen did. The mishandling of the Mets roster decisions have been baffling, to say the least. It all started with the David Peterson call-up to the major leagues.
The corresponding roster move for Peterson was to designate Tyler Bashlor for assignment. Bashlor hasn't had the best start to his career but he is 27 and has a ton of upside if he can learn to command his pitches. There was some intrigue as to how Jeremy Hefner could help Bashlor take the next step, now we will never know.
A good rule of thumb is to never give up on a young player unless there are no other choices. The Mets definitely had other choices. Hunter Strickland remained on the roster while Bashlor was DFA'd and that is an issue because two nights prior he pitched 0.1 innings and gave up three runs late in the game and his other two appearances were not much better.
Strickland is a 32-year-old journeyman who has been on multiple teams in the last few years. He is not in the Mets long term plans, but Bashlor may have been and now he is gone.
The next inexplicable move that Van Wagenen and company made is when Jake Marisnick went on the Injured List with a hamstring injury.
Marisnick's replacement was Ryan Cordell who was playing at the alternate site in Brooklyn. He was not on the 40-man roster, so a player needed to be removed to make room for Cordell.
Conventional wisdom would tell most people that the obvious move is to move dead man Jed Lowrie to the 45-day injured list which removes him from the 40-man roster.
If this was to happen then it would essentially close the book on the worst free-agent signing the Mets have EVER made. It would also show that $20 million dollars was literally wasted.
This did not happen. Instead, the Mets designated Jordan Humphreys for assignment. Humphreys has been working his way back from his Tommy John surgery from 2018 and was a top 20 prospect for the Mets in their system. He was another arm with upside that the Mets just up and let go.
An argument could be made that Humphreys should never even have been on the 40-man roster to begin with but that neither here nor there.
Finally, to tie it all together the Mets received Billy Hamilton from the San Francisco Giants in return for Humphreys. Hamilton is a guy who the Mets, or any team, could have had last winter on a minor league deal and on top of that Van Wagenen traded prospects this past winter for Jake Marisnick who is essentially the same player as Hamilton at least from a defensive perspective.
In a season like 2020 Hamilton adds a different type of value to a team because of the runner put on second base in extra innings but he does not add value to a team, like the Mets, who have four or five of those types of guys in the system.
In the end, the Mets have Brandon Nimmo, Jake Marisnick, Ryan Cordell, Andres Gimenez, and Johneshwy Fargas all of whom could do one or more aspects of what Billy Hamilton could do.
Look the Mets got what they could get for Humphreys, at least it was not cash, but the issue here is twofold. First, they should never have needed to trade for Hamilton because Humphreys should not have been DFA'd in the first place and second, trading for Hamilton is almost as bad as cash because Hamilton's skills are duplicated with many of the Mets players both in Queens and in Brooklyn.
The Mets are a team that has been mishandling the roster since the start of the season and it seems like they are trading away upside guys to try and squeeze every possible win out of this season.
With a team that is currently being offered up for sale, the Wilpons have this delusion that they want to win a World Series before they sell so it would not surprise me in the slightest if the directive from the top is do whatever you can to get that championship even if it means getting rid of some players that are depth pieces or more now and in the future.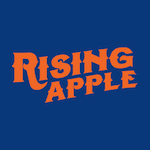 If that is even remotely true it is terrifying and just baseball malpractice.