Mets pursue a Wild Card spot in our 1995 season simulation
The virtual New York Mets are back after the player's strike and ready to go after a Wild Card spot in 1995.
We didn't see much virtual New York Mets baseball in 1994 because of a player's strike that cut down on the number of regular-season games. The same will happen in 1995 with a delay to the start of the year.
The abridged 1995 season should continue to favor batters over pitchers as baseball looks to win back fans.
Let's recap what you may have missed with our simulation of Mets history:
1962: 52-108
1963: 43-119
1964: 44-118
1965: 50-112
1966: 56-105
1967: 64-98
1968: 74-88
1969: 93-69
1970: 101-61 (NLCS loss 3-2)
1971: 100-62 (World Series Champions)
1972: 80-76
1973: 83-77
1974: 72-90
1975: 75-87
1976: 88-74
1977: 78-84
1978: 68-94
1979: 64-98
1980: 65-97
1981: 34-69
1982: 69-93
1983: 64-98
1984: 83-79
1985: 98-64 (NLCS loss 4-3)
1986: 90-72
1987: 95-67 (NLCS loss 4-3)
1988: 99-63 (World Series Champions)
1989: 110-52 (World Series loss 4-1)
1990: 103-59 (World Series loss 4-0)
1991: 84-77
1992: 76-86
1993: 80-82
1994: 43-70
Baseball is back and we're about to enter the beginning of the first years of the Steroid Era.
Preseason Predictions
The preseason predictions for the 1995 virtual Mets aren't horrible but include only a 76-69 record. In a division with the dominant Atlanta Braves, it won't be nearly enough to capture a division title. They will have to hope for a Wild Card spot.
Spring training standings were favorable for the Mets and included a first-place finish at 16-14. However, as we have seen more than enough times in this simulation and real life, spring training standings mean nothing.
Regular Season Results
The first half didn't include much to think the Mets had serious playoff aspirations. At 33-36, they were well behind the Atlanta Braves. Fortunately, it's the Wild Card era and they're not out of things quite yet.
The season's second half put the Mets on the hunt for a Wild Card berth. Armed with an inferior team compared to some others aiming for that extra playoff spot, they had their work cut out for them.
As we could have predicted, the team came up short. Their record was 74-70, 21 games behind the Braves and 8 out of a Wild Card spot.
Honors
A pair of Mets found themselves in the 1995 All-Star Game. Dave Mlicki got there thanks to a 7-3 start with a 1.68 ERA. Catcher Todd Hundley slashed .255/.391/.452 in the first half, earning himself his second career All-Star selection.
Mlicki earned the win in the game, pitching a clean third inning. If my memory is any good, it's the first All-Star win for a Mets player in this simulation. Hundley failed to get into the game leaving his biggest fans hanging. That has happened a couple of times.
The Mets did get some hardware. Shortstop Jose Vizcaino won himself a Gold Glove. It was the only major award won by a Mets player and the last of our short list of honors.
We did also get one memorable game. Bill Pulsipher pitched a no-hitter on August 5 against the Florida Marlins. The Mets have had so many no-hitters in this simulation I have lost count.
Notable Individual Statistics
Although Mlicki couldn't keep up with his awesome first half, he did finish the year with some promising numbers. At 11-6 with a 2.60 ERA, I call it good news.
Mlicki wasn't the only starter with some good notable numbers. Bobby Jones was 15-7 with a 3.33 ERA.
At the plate, we saw possibly the beginning stage of a big year out of Todd Hundley. He hit 20 home runs in only 287 at-bats. The 1996 season should be a big one for the slugging catcher.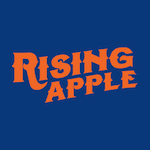 The season wasn't a complete loss. Next year, in 1996, I expect some more explosive numbers to talk about.