Mets prospects are key to keeping Marcus Stroman, Noah Syndergaard
It's not likely the New York Mets have Marcus Stroman and Noah Syndergaard on the roster by 2022, but the rise of their pitching prospects could make it possible.
Baseball is a business. As part of the business, some tough decisions must be made. None are tougher and face more scrutiny than the decisions the front office makes to the roster. For the New York Mets, they often receive criticism for their unwillingness to pay top players either already under team control or via free agency.
True or not, the Mets need to decide on a few things about their rotation in the next few years. At the end of 2020, they will risk losing Marcus Stroman to free agency. In 2021, the same thing will happen with Noah Syndergaard and Steven Matz.
I think most people are okay with seeing Matz leave. Syndergaard is still up for debate.
Likely, the team will need to decide which of these pitchers they keep and which they let walk away. Stroman is up first with Syndergaard and Matz next in line the following year.
Although hard to picture, the Mets can actually afford to keep Stroman and Syndergaard. It's up to the young pitching prospects to make it possible.
Right now, the Mets farm system has some arms on the rise. David Peterson is the closest to big league action with 2019 draftees Matthew Allan and Josh Wolf also falling in as notable names. We also shouldn't neglect the other guys such as Jordan Humphreys, Kevin Smith, and Thomas Szapucki.
All the Mets need is for two of these guys to look like respectable starters. The timing works out well and the 2022 Mets could have a rotation of Jacob deGrom, Stroman, Syndergaard, and a pair of guys on rookie deals. It might not be the most dominant rotation in franchise history. However, if it allows them to have a solid one-two-three punch, it might yield better results than paying a veteran $10 million to have a 5.00 ERA season.
Back in 2015, Bartolo Colon and Jon Niese were the only two starters not on rookie or arbitration-level deals. The rest of the regular starters were earning much less than those two.
This doesn't include Dillon Gee who was actually the third-highest paid pitcher on the roster, taking home $5.3 million that year. He only made a handful of starts, but definitely had an impact on the payroll. With this ownership, a pack of gum is accounted for.
Salaries have grown a lot in that short time. Pushing exact numbers aside, the important thing to note is how feasible it could be for a team to contend with a lot of money invested in a small number of players. The arrival of another topnotch rookie arm can help.
There are other areas the Mets would need to address at that time, too. Michael Conforto is a free agent after 2021. With no obvious replacement in the minor league system for him, the club could also consider awarding him with one of those extensions I had delegated to Stroman and Syndergaard. I think all three could earn around the same number of dollars.
For any of this to work, the Mets have to avoid bad long contracts. It seems like it may have been something Brodie Van Wagenen had in mind in the winter of 2019-2020. Each of the free agents he signed committed to no more than one guaranteed season.
I don't think it's reasonable to expect the Mets to completely change their ways and have Conforto, Stroman, and Syndergaard all on the roster in 2022. At least one of them will walk. Beginning with the Stro Show, the club will need to have an idea of which two they prefer to keep.
If those young starting pitchers continue to grow, any choice the club makes is a lot easier. Fans love to cite the fact that the team plays in the largest market and should have the means to sign whoever they want.
Until new ownership arrives and has a different philosophy, we need to curb those free-spending thoughts.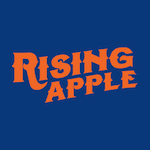 The team will have a budget whether it's a Wilpon, a Cohen, or Jennifer Lopez's husband running the franchise. Grooming those young players is essential to have the ability to afford the established stars we all know and love.