Mets: Pete Alonso is a lock for the franchise home run record, right?
Pete Alonso only needs 200 more home runs to become the all-time New York Mets leader. He's a lock to do it, right?
After just one year of Major League Baseball under his belt, Pete Alonso managed to do things no other New York Mets player has before. He launched a franchise single-season record 53 home runs in 2019. By a dozen dingers he beat out the previous record held by Carlos Beltran and Todd Hundley.
With 53 home runs in his rookie season, Alonso has already put himself at number 39 all-time in Mets history. He's tied with Jeromy Burnitz with many names left to pass until he gets to number one.
As I'm sure all Mets fans know, the all-time franchise leader in home runs is Darryl Strawberry. His 252 home runs in a Mets uniform is more than anyone else. At just 199 more than what we saw Alonso hit in his first year, it's certainly a breakable record for the Polar Bear.
We can't assume Alonso is going to hit 53 home runs every year. In 2020, I will guarantee it.
However, Alonso sure does seem like he will eventually reach and pass the number of home runs hit by Strawberry. Strawberry combined to hit 52 in his first two big league seasons. One could consider this a significant head start for Alonso to pass him.
Strawberry never hit an "epic" number of home runs in his eight years in Flushing. He led the league once with 39 in 1988 and actually only ever topped the 30-mark two other times. In 1987, he hit 39 for the first time to set a new franchise record. After a repeat of the same in 1988, he finished his Mets career with 37 in 1990.
These are all totals I think we all expect Alonso to beat regularly during his tenure in New York. The biggest obstacle in making this happen is how much more regular players seem to swap uniforms in today's baseball world.
Alonso's free agency is still years away so there's no use in sweating over it just yet. As an obvious candidate for the club to use as the newest face of the franchise and captain, we can expect him to get a rare early extension from the franchise at some point.
Like the home run record, I expect him to break, it's not going to happen anytime soon. Likely, we at least see Alonso go through his arbitration years before the Mets decide to reward him with a bigger deal. None of the owners seem prepared to hand out more money than they have to in 2020.
Alonso is a special player who has already made his mark on the franchise. He has rewritten record books—both Mets and MLB. He's as polarizing as Strawberry but in a more 21st century way. There's a certain maturity yet boyish joy present whenever Alonso is on a baseball field.
If there's one thing I learned from the Goo Goo Dolls, everything is meant to be broken. The Mets all-time home run record will fall by the powerful bat of Alonso.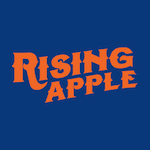 All that's standing in his way is the unpredictable moments that sometimes creep up and derail the path a player was on. I'm crossing my fingers hard we don't see Alonso stray.