Mets draw criticism after making massive cuts to their minor league system
New York Mets minor leaguer Andrew Church speaks out about the organization's decision to cut 39 players and treatment he received during his time in their farm system.
This week, the New York Mets reportedly cut 39 minor league players. The casualties are the result of the dismantling of the minor leagues that are being pushed through by the MLB. The MiLB is being shrunk from 160 teams to 120 teams, with the Mets organization expected to lose the Binghamton Rumble Ponies and Kingsport Mets.
With two fewer clubs in the minor league system, the Mets are unable to employ as many players as they once could. There are no longer enough roster spots throughout the system to employ as many players as they currently do.
Another reason is that the Mets do not look out for their minor league talent. While clubs like the Kansas City Royals, Minnesota Twins, Cincinnati Reds, and Houston Astros have pledged to not release any minor leaguers and pay them through the end of the minor league season, the Mets aren't as generous.
The Mets will continue to pay their minor leaguers $400 dollars a week at least through June, but it doesn't cover the players who the franchise just released. Those players will make $0/week going forward.
The team saves $15,600 a week by not having to pay these 39 players their weekly $400 dollars anymore. For many of these players, their careers may be effectively over. All of the time and years spent dedicated to becoming a professional baseball player are down the drain just so the Mets can spare some pocket change.
One of the 39 players released, former 2013 second-round pick Andrew Church, spoke out against the poor labor practices that the organization put him through.
"I felt my competitive nature was being taken advantage of. They knew I would never say no to competing and would fly me around to fill in for anyone that got injured. I realized this wasn't in my best interest when my delayed flight finally landed in the 3rd inning, and I was on the mound in a AAA baseball game for the first time, without any warm-up throws. My UCL originally tore that night. Instead of seeing doctors as I asked, they sent me back to High A to pitch in the playoffs. When I told them I couldn't I was made out to be the bad guy."
Andrew Church's story is reminiscent of the Mets' long history of forcing players to play through an injury (like Pedro Martinez, Carlos Beltran, Ryan Church, etc.). The Mets as an organization have proven again and again that they will choose their own personal needs over the needs of their labor force, to the detriment of their baseball careers.
Church sums up his experience in the Mets organization:
"I honestly think they are making strides to be a better organization, but the culture that has been built for decades within that organization is toxic. Filled with snakes and bottom feeders trying to elevate their professional careers at the expense of the players, with no remorse… I lost my drive to perform for an organization that continuously treats us as pawns in their chess games."
Maybe every organization is like this to some extent, but it is an incredibly bad look for the Mets to have their labor say this about their minor league system. If Church feels this way, I'm sure many other minor leaguers in the Mets system feel this way too.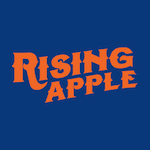 Hopefully, Church along with the rest of the cut players can overcome the toxicity of the Mets organization and find success with a new team.