Mets endure another losing season in 1975 during our simulation
It's 1975 and the virtual New York Mets are headed toward a rebuild.
The virtual New York Mets are not headed in the right direction. After five straight winning seasons which included two trips to the postseason and a championship, the 1974 squad went just 70-92.
We're nearing the end of the first golden age of Mets simulated baseball—I think. In 1975, I'm hoping for one last dance.
Sticking with tradition, here's a recap of what you missed so far:
1962: 52-108
1963: 43-119
1964: 44-118
1965: 50-112
1966: 56-105
1967: 64-98
1968: 74-88
1969: 93-69
1970: 101-61 (NLCS loss 3-2)
1971: 100-62 (World Series Champions)
1972: 80-76
1973: 83-77
1974: 72-90
Getting back to .500 isn't acceptable this season. We're in World Series or bust mode.
Preseason Predictions
The preseason predictions don't do much to give me confidence the Mets will end the year where I would like. With a preseason prediction of fourth place at 78-84, it's not what the virtual fans in Flushing would like to see.
If there's anything positive, Tom Seaver, Jon Matlack, and Jerry Koosman are all among the top ten expected pitchers for the coming year.
Actual spring training results didn't give me much confidence. At 8-22, the orange and blue had the worst record in Major League Baseball. Hopefully, this isn't an indication of what's to come.
Regular Season Results
Putting the ugly preseason in the past, we enter the 1975 season where everything counts. I'm hoping we might get one final Cy Young out of Tom Seaver before he's traded to the Cincinnati Reds. Alternatively, I'd accept one from either Jon Matlack or Jerry Koosman.
The 1975 season had one big difference from many past years. It's the first with Dave Kingman calling Shea Stadium home. In the first half, he hit .245 with 12 home runs and only 26 RBI.
This is a good indication of how the entire team is doing. At 35-50, they are 18 games out of a playoff spot. I think we're headed toward a franchise decline.
With little hope for a miracle in the second half, the virtual Mets forged on playing out a lost year. When it came time for the fat lady to sing, the Mets were 75-87.
Another year. Another season without playoff baseball.
Honors
The 1975 Mets only sent one player to the All-Star Game, Mr. Tom Seaver. It's the sixth time he has gone to the Midsummer Classic. Fans hoping to see him pitch were disappointed to watch as Tom Terrific sat out this one.
Unfortunately, in a year like this one, there were no other honors or achievements worthy of mentioning.
Notable Individual Statistics
Dave Kingman went on to slug 27 home runs and drive in 73 while batting .253. Felix Millan had a fine year, hitting .293 for the virtual Mets. The 184 hits he compiled during the season set a new franchise record, topping the old record of 181 set by Cleon Jones in 1968 and tied by Rusty Staub in 1974.
John Milner was one of the biggest disappointments on offense. He hit only .218 in limited action, eventually leading to a demotion to Triple-A.
On the pitching side of things, Tom Seaver and Jerry Koosman tied for the team lead in wins with 16 each. Seaver's 2.10 ERA bested Koosman's 3.18. Right between them, we find Jon Matlack at 11-15 with a 3.04 ERA.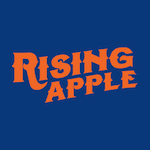 The 1975 virtual season went as planned: poorly. We get one more full year out of Seaver and others until the Midnight Massacre in mid-1977. We're going to need some lucky bounces to make the 1976 simulation end on a positive note.