Mets fans are split on choice between Bartolo Colon and Matt Harvey
Who would you rather have on the 2020 New York Mets, Bartolo Colon or Matt Harvey? We ran a poll to find out what the fans think.
Bartolo Colon and Matt Harvey are two of the more well-known players in New York Mets history in the news of late. Without actual games being played, it's the guys looking for homes making their way into the headlines.
Curious about what Mets fans thought about the pair, we ran a poll on Twitter to gauge which of the two fans would rather see return to Flushing.
In anything but a landslide, Harvey earned 50.4% of the vote compared to Colon's 48.6%. Who says your vote doesn't count?
The slim margin says a few things. One thing it says is that people think a soon-to-be 47-year-old Colon could give the Mets more than Harvey. Above anything else, this is what all fans should have on their minds.
Twitter polls aren't the most scientific nor did we allow for the other options. Those choices would include neither and both.
But we didn't want to give fans a cop-out answer. Wanting neither means you don't vote in the poll. And for those who would want both, it's time we all know who you are so we never allow you to become the general manager of a baseball team.
Look. I get it. We all have affection for former players of our favorite teams. The idea of reuniting with one, possibly even just to have the opportunity to whip out an old jersey, is great! In closets all across the Tristate area, Colon and Harvey jerseys have collected dust for a good while.
Realistically, I think a good majority of those same fans who voted in this poll understand the likelihood of either calling Citi Field home in 2020 is minimal. Furthermore, the chances of seeing either return to call Flushing home at all is unlikely.
It does amaze me how split the result of this vote ended up. For sure I thought Harvey would have won. He has actually pitched better more recently and isn't anywhere near his 50th birthday.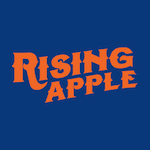 Colon, however, is a lot more fun to watch for comedic effect. I suppose after all we've been through in early 2020, a little fun isn't a bad thing to ask for.