Mets: The Tim Tebow saga is no longer the inspirational story it once was
Once a tale of inspiring others to pursue their dreams, the Tim Tebow saga with the New York Mets has grown stale. It's no longer the encouraging story it used to be.
Tim Tebow is a good man who has the unique ability to inspire others. When he decided to pursue baseball with the New York Mets, I think a lot of people applauded him. It was a big step and an important life lesson for us all to follow our dreams.
Years after it began, more people are souring on the endgame of it all. Tebow seemed to stall in his development last year in Triple-A and there's little reason to believe he'll become major league ready in 2020.
With roster expansion limited to just 28 men total in September, it's harder than ever to give Tebow the promotion he set out to achieve. This will become even more difficult if the Mets do what they are supposed to and contend.
The Tebow saga isn't wrong, annoying, or motivational. At this stage, it's just another 32-year-old trying to succeed in a career he doesn't belong in.
There is a difference, though. This is Tim Tebow. He's one of the most well-known athletes in the country because of what he did playing college football a decade ago.
There are far more inspiring stories in the baseball world than the one Tebow is going on. Nearly every international prospect who grew up in an impoverished country and made his way to this country—often defying death along the way—should be looked at more fondly.
Tebow got a pass in professional baseball because of his name. He sells tickets and he is a good guy. It's not really a good life lesson. Sure, we should tell kids to follow their dreams. But is Tebow really representative of this notion?
A better story, if you're looking for one around the Mets, involves a player returning from a major injury; not the kind Tebow has suffered in consecutive seasons. A guy like Jordan Humphreys fits the bill for this.
The Mets pitching prospect missed nearly two full seasons due to Tommy John Surgery. Unlike Tebow, he needs to work his way back into the good graces of the organization. Humphreys won't sniff a major league field unless he has earned the opportunity.
I don't think Tebow is doing anything wrong by pursuing baseball. God only knows we all wish we could have the same opportunity.
Obviously not bound for anything more than a short stint at Citi Field, the next chapter in Tebow's baseball story has me feeling less inspired and more bored with the whole idea of ever seeing the circus reach the major leagues.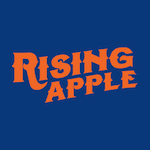 It's not fun anymore. I hope Tebow takes the next step and can share his goodness somewhere that needs it more than a baseball field. Anyone know when hockey tryouts are?