Four Mets starting lineups we could regularly see in 2020
The New York Mets have the talent to produce multiple lineups throughout the year depending on the opposing pitcher. What will these batting orders look like?
As we approach the beginning of spring training, Opening Day doesn't seem so far away anymore and we can realistically start to think about how the New York Mets lineup will be deployed on an everyday basis.
Over the past couple of years, we have seen many (maybe too many) different lineups from the inexperienced Mickey Callaway, who has gone back to his roots with his new pitching coach role with the Los Angeles Angels. He was a pitching coach in his past life with the Cleveland Indians and I guess he just kind of winged it when it came to writing the everyday lineup for the Mets position players in 2018 and 2019.
To be honest, I don't entirely blame Callaway for his many different lineups. Brodie Van Wagenen has also played a big part of why the Mets lineup is very difficult to construct with many similar type players and some lineups spots seeming like square pegs attempting to be inserted into round holes. I believe when building a team, the general manager (or veteran second basemen) should not only fill spots that are needed defensively but also look to fill spots in the lineup.
So when you see Amed Rosario batting leadoff, it makes you scratch your head. It is not the 1980s anymore where anyone with stolen base speed would and should bat leadoff.
Guys like Juan Samuel and Vince Coleman quickly come into my mind after that last statement. Just because you can run fast and steal bases doesn't make you an effective leadoff or top of the order hitter.
We have learned over the past 20 years, it is more important to get on-base than to have speed. For example, Rickey Henderson was not the best leadoff ever because he stole the most bases ever, it was due to his career .401 on-base percentage and most ever 2,295 runs scored.
As we have seen over these past 20 years, the stolen base has become like the dodo bird (except against the Mets pitching staff), and we now see extra-base power hitter type guys like George Springer and Aaron Judge being deployed as a top of the order hitters.
Yes, I understand that past the first inning (especially in the American League) someone else is usually the leadoff hitter, but it is usually those early first-inning runs that make the difference in the game. Not only do they set the tone of the game, but it puts the losing team under more pressure to have to play catch-up.
And yes, I do fully understand that teams, at times come back and win games in the late innings.
But with bullpens being as strong as ever, that has been trending in the opposite direction. Even though guys like Springer and Judge do usually bat near the top of the order, I think it makes more sense to have your extra-base power guys batting three, four and five in the order, so they can not only get on base, but drive in as many runs as possible with their extra-base hits.
What ends up being very important when building your roster is to find everyday players who can get on-base 40 percent of the time so you don't have to bat Aaron Judge second in your lineup. He can bat third and/or fourth in the current Yankee lineup and look to drive in 140 or maybe 150 runs.
Let's take a little bit of time and discuss what would be the best lineup arrangement in both National League (non-DH) and American League (DH allowed) matchups:
National League Opponent – Versus Right-Handed Pitching
CF – Brandon Nimmo
3B – Jeff McNeil
1B – Pete Alonso
RF – Michael Conforto
LF – JD Davis
2B – Robinson Cano
C – Wilson Ramos
SS – Amed Rosario
Starting Pitcher
This will be the "so-called" everyday lineup with a majority of pitchers being right-handed. Let's all hope for a healthy Brandon Nimmo as he and Jeff McNeil are the keys to bringing this offense to the next level.
We also will need a huge step up from Amed Rosario at the bottom of the lineup and do believe he can drive in 85+ runs with Alonso and Conforto, who are just as adept at getting on base as their ability to supply the power, in front of him in the lineup.
Alonso has the potential to drive in 130+ runs in this everyday lineup. The order also has a nice righty, lefty, righty, lefty feel to it with Alonso, Conforto, Davis, and Cano occupying the middle spots of the order.
When Wilson Ramos needs a day off, Rosario can move up to the seventh spot and Tomas Nido can be inserted into the eighth spot in the lineup. I don't know why, but I feel that Nido will surprise us this year by showing us a much-improved hitter who can hit with extra-base power as he continues his development as a hitter.
National League Opponent – Versus Left-Handed Pitching
3B – Jeff McNeil
2B – Jed Lowrie
1B – Pete Alonso
LF – Yoenis Cespedes
RF – JD Davis/Michael Conforto
SS – Amed Rosario
CF – Jake Marisnick
C – Tomas Nido
Starting Pitcher
This lineup is dependent on a healthy Yoenis Cespedes and Jed Lowrie (don't hold your breath for either player) and that Tomas Nido wins the BUC job. If Lowrie is not healthy enough to play consistently, expect to see some more bad Robinson Cano at-bats vs lefties. The same goes for Cespedes, if the "Wild Boar" is not healthy, expect to see some more bad Nimmo/Conforto at-bats vs lefties.
There is hope that with McNeil at the top and Alonso, Davis and Rosario in the middle, this lineup still has the ability to be potent. I also think Jake Marisnick with not only provide some great defense in center field but will provide some pop in the bottom of this lineup.
American League Opponent – Versus Right-Handed Pitching
CF – Brandon Nimmo
3B – Jeff McNeil
DH – Pete Alonso
RF – Michael Conforto
LF – JD Davis
2B – Robinson Cano
C – Wilson Ramos
1B – Dominic Smith
SS – Amed Rosario
I think this is our best overall lineup and makes me want the Mets to play in the American League for 2020. Even though I do prefer the National League brand of baseball with no DH, I would sacrifice that for a year to win another championship.
With Dominic Smith playing first base, allowing Pete Alonso to be the designated hitter, this significantly improves the defense. I also think Smith would be an effective bottom of the order hitter to go along with Amed Rosario making a nice eight, nine punch. I think many people under-estimate the hitters at the bottom of the order.
Those are the guys that make the 3 run inning turn into a 5 or 6 run innings and put games out of reach for the opponent. They make the lineup long and are extremely important. I can remember back to the 1998 Yankees what an important role Scott Brosius had batting ninth in that balanced Yankee lineup.
American League Opponent – Versus Left-Handed Pitching
3B – Jeff McNeil
2B – Jed Lowrie
1B – Pete Alonso
DH – Yoenis Cespedes
LF – JD Davis
RF – Michael Conforto
SS – Amed Rosario
C – Tomas Nido
CF – Jake Marisnick
Once again, the Mets lineups versus lefty pitchers will look to deploy Yoenis Cespedes and Jed Lowrie as solid right-handed bats. With Cespedes being able to be the designated hitter, Michael Conforto will be able to provide a better defensive alignment in the outfield.
If Cespedes can prove he can still move in left field, maybe we can also look to use JD Davis as the designated hitter. I can also see Eduardo Nunez, if he makes the team, getting some starts at second base vs left-handed starting pitchers.
So as we call tell from these lineups, the Mets should improve on their offensive production from 2019 and have the potential to score 800+ runs with a team OPS at .750 or higher. Hopefully, the pitching can do their part and lead us into 90+ wins and into the 2020 playoffs.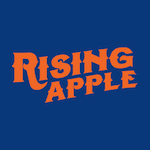 Which lineup do you think is the best and will be the most productive? What do you think the lineup will be?