Mets: Will Brodie Van Wagenen gain the fans' trust this winter?
By Opening Day 2020, will New York Mets General Manager Brodie Van Wagenen have the trust of the fans?
After a bittersweet 2019 New York Mets season, I'd say that public opinion is skewed closer to a vote of no confidence against Brodie Van Wagenen than those that may still be receptive to his promises of fielding a postseason team in 2020.
I can only speak for myself when I say I still believe in BVW. He's gotten some things (J.D. Davis, for starters) right and other things (like our depleted bullpen) very wrong, but I trust he has a vision for this team.
Regardless, his offseason moves this time around will ultimately influence how Mets fans respond to his leadership and score the team's performance next season with him at the helm. So let's talk about his year-end review, shall we?
It's been a tumultuous year for Mets fans, highlighted by another "deGrominant" performance and the emergence of rookie slugger, Pete Alonso, but also marred by a plethora of injuries and an ineffective relief corps that blew an incomprehensible 27 save opportunities. This past season saw their ace, Jacob deGrom, earn his second consecutive NL Cy Young Award, a feat no other Mets player has done.
Mets faithful simultaneously witnessed the historic debut of Pete Alonso on the right side of the diamond from a last-minute Opening Day call up to the NL Rookie of the Year due in no small part to his record-breaking (53) rookie homerun season, which also led the majors this year. Those combined feats also earned him seventh place in NL MVP voting, and almost a Silver Slugger award had it not been for Freddie Freeman's continued excellence in 2019.
On the flip side, fans noted the decline of Robinson Cano, the mirage of Jed Lowrie, who has yet to record a hit in a Mets uniform since finally making his debut this past September at Citi Field (8 months after signing his two-year $20 million deal), and the inexplicable regression of once elite closer, Edwin Diaz.
So why was Van Wagenen hired in the first place? Looking back, this year was such a disaster I am almost hesitant to pat him on the back for starting Alonso on Opening Day and forfeiting another year of club control, or trading for infielder J.D. Davis last winter.
Answer: he was the only General Manager candidate who did not want to drag the organization through a rebuilding process, insisting they could "win now."
And while his main detractors point to his seemingly careless attitude toward dealing top prospects, his performance as a rookie GM in last June's First-Year Player Draft was exceptional. First-round pick, 3B Brett Baty, is already ranked 81 overall in MLB since signing his rookie deal. Van Wagenen's third-round selection of RHP Matthew Allan is also turning heads in the Mets farm system, creating a buzz around his 6'3 height and highly developed ball control.
Van Wagenen's aggressive drafting strategy should come as no surprise due to his "big splash mentality," a phrase coined by SNY's John Harper, which emphasizes Brodie's willingness to take risks. Granted, some may think him a little too willing.
Sure, trading outfield prospect Jarrod Kelenic to the Seattle Mariners among other young farm assets hurt last winter, even more so given the Mets current lack of centerfield depth with Yoenis Céspedes' prolonged injuries that may end up keeping him off the field for the remainder of his current 4-year $110 million deal signed prior to the start of the 2016 season.
However, should Edwin Diaz (the main return the Mets received for Kelenic) find his form again and Cano bounce back in 2019, the loss of such a high prospect might sting less. It goes along with the age-old adage of "winning cures all."
Switching topics, the hiring of Carlos Beltran may also prove to be a pivotal moment in the early tenure of Van Wagenen's stay as GM. Hiring one's own manager is a huge milestone for any GM of any professional sports team. Should his decision to name Beltran as the skipper of the Mets in 2020 prove to be successful, fans may be persuaded to buy back into ownerships' unorthodox choice of GM.
Beltran is beloved former Mets player and a well-respected figure in the game. One thing working in Van Wagenen's favor is the expectation that Beltran will be able to connect with the young and veteran Latino players, like Robinson Cano, better than any other choice would.
But this is a game of wins and losses. If the Mets win more games than they lose and make the postseason next fall, most fans may be persuaded to buy what Van Wagenen is selling in spite of how they're currently feeling about the team's disappointing 2019 finish. If not, then his close alignment with their unpopular owners will continue to plague his already unsteady tenure as Mets GM.
So Brodie, in your sophomore season, welcome back to The Show. It's time to play ball. The Mets need a true centerfielder, a starting pitcher to shore up the back end of their rotation, a reconstructed bullpen, and someone to man the hot corner on a daily basis.
Last year's reliance on shuffling players around the diamond and platooning infielders in the outfield won't cut it for a team that is serious about a postseason berth. It's time to put up or shut up.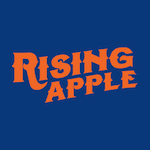 Van Wagenen promised a contender. And in 2020, Mets fans will be watching.