Mets and Daniel Murphy: heart and heart-wrenched May 18, 2016; New York City, NY, USA; Washington Nationals second baseman Daniel Murphy (20) hits a sacrifice fly against the New York Mets during the seventh inning at Citi Field. The Nationals defeated the Mets 7-1. Mandatory Credit: Brad Penner-USA TODAY Sports /
Daniel Murphy still causes the Mets and their fans a slew of emotions
Back in the offseason of '08-'09, Julie Alexandria, who was hosting SNY's Mets Insider at the time, interviewed Murphy while playing Wii Sports with him. At one point, she asked him something along the lines of, "Is there one player whose hitting style you would say you look up to the most?"
He emphatically said, "Oh, yeah. Pete Rose."
Achah.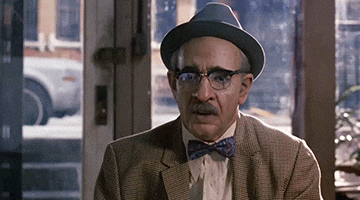 I knew it.
As Murphy made his way through the first few weeks of his career in August and September of the Mets' ill-fated 2008 season, I thought he seemed to model himself off the all-time hit king.
More from Rising Apple
Get the barrel of the bat to the ball. Murphy has always answered "hitter" to the question when asked what position he played. And it was clear, especially as he made his way through left field in those early years, that this guy's number-one focus was hitting.
Last year, on the heels of working with Mets hitting coach Kevin Long and helping to drill home runs on the way to the 2015 World Series, Murphy had his best season as a major leaguer, and smashed home runs at a rate Rose never achieved.
Many of his hits and home runs came at the expense of his old team, now torturing us wearing the hated nation's capital W. He quickly went from beloved Met to epic foe in what felt like overnight.
Murphy was never my favorite player, but was certainly up there as one of them between 2008 and 2015. (Sidenote — he also made me a mean whiskey on the rocks in 2012 at an Ike Davis fundraiser event). We all knew he could hit, but I always felt he didn't hit his peak potential as a New York Met.
I was not surprised when he became Ty Cobb and Rose, because he was always an extremely astute student of the science of hitting. It was excruciating, and very Metsian, that it took him leaving us for his potential to be realized.
For a time last season, as the Mets muddled in their all-or-nothing home run hitting ways, consistently inconsistent in collecting wins until the crazy run at the end, I thought they were clearly missing the type of hitter Murphy is. I also thought they seemed to be missing the heart Murph provided. Number 28 was most usually their number-one cheerleader, never taking an inning off, always clapping and rooting his teammates on from the top of the dugout steps.
I thought the identity Murphy provided seemed to be sorely lacking as the summer got deeper. And the Nationals, on the back of Murph's prolific hitting ways, solidified their lead in the division.
The latter, however, I believe has been fixed, with the likes of Jose Reyes and Asdrubal Cabrera leading the charge in the last weeks of the 2016 season.
Murphy has taken his place as a Mets villain, and it has become fun to root against him. The Mets thankfully limited his impact in the later part of 2016, and hopefully will get their act together in 2017, limiting the amount of meatballs they leave over the plate for him. We even had an epic catch against him by one of the newest Mets to revel in.
Next: Bruce, Seaver, QBC, and more on the Rising Apple Report!
Murphy had his time as a New York Met, and he will always be remembered for the blood, sweat, and tears he gave this franchise during his time in the orange and blue.
#ImWith28, however, has been replaced by #ImAgainst20, and I look forward to the next chapter in the Murphy-Mets narrative.