New York Mets News
Mets: Five under the radar relievers to look at in free agency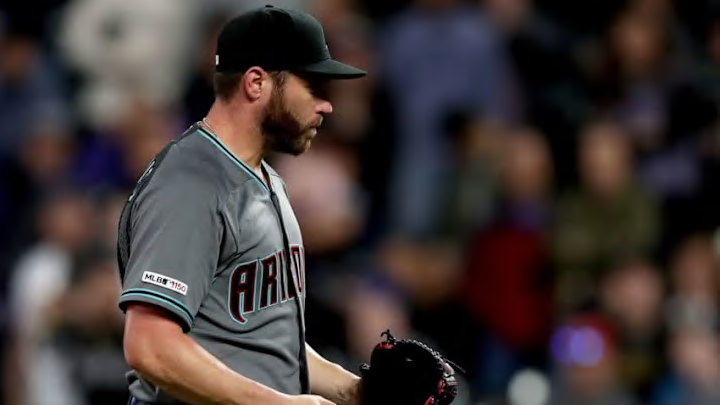 DENVER, COLORADO - MAY 03: Pitcher Greg Holland #56 of the Arizona Diamondbacks celebrates the last out in the ninth inning against the Colorado Rockies at Coors Field on May 03, 2019 in Denver, Colorado. (Photo by Matthew Stockman/Getty Images)
CLEVELAND, OH – AUGUST 01: Tyler Olson #49 of the Cleveland Indians pitches against the Houston Astros in the seventh inning at Progressive Field on August 1, 2019 in Cleveland, Ohio. The Astros defeated the Indians 7-1. (Photo by David Maxwell/Getty Images)
Tyler Olson
As we saw in 2019, one of the keys to a good bullpen is having effective left handed pitching in as, as the Mets greatest struggles were when they did not have a proven southpaw to turn too.
Justin Wilson assumed that role midseason when he returned from the IL and performed admirably, but the Mets cannot rely on him alone in 2020 and need someone to help face opposing left-handed bats as a specialist.
I believe former Indians reliever Tyler Olson could fit the bill for the Mets in 2020.
Olson started out with the Mariners in 2015 and had a cup of coffee with the Yankees in 2016 before joining the Cleveland Indians in the 2017 season, who he has spent the past 3 seasons with.
In his three seasons as a member of the Indians, Olson appeared in 112 games for the tribe, totaling 78 innings pitched with a 3.42 ERA. His role with them was primarily that of a left-handed specialist, facing only one or two batters at a time, which fits exactly into what the Mets should be looking for.
Admittedly, his ERA was a bit higher in 2019 than his career average, as he posted a 4.40 ERA in 39 games for the tribe. Still, he had a good position on a playoff team, which is something to be said for, and it would be well worth it for the Mets to bring him into spring training.