New York Mets News
New York Mets from A to Z: What we should expect from them in 2019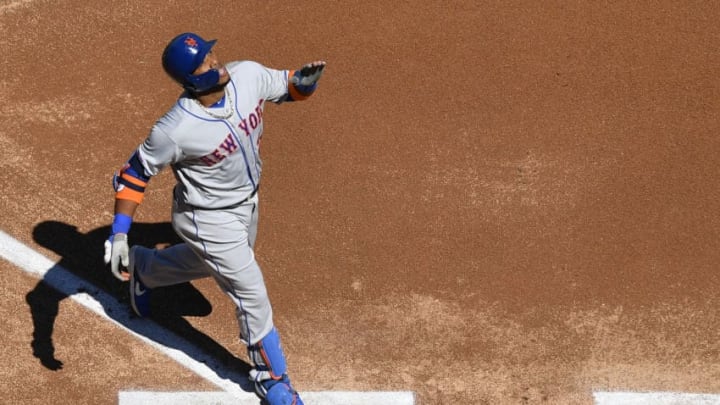 WASHINGTON, DC - MARCH 28: Robinson Cano #24 of the New York Mets celebrates after hitting a solo home run in the first inning against the Washington Nationals on Opening Day at Nationals Park on March 28, 2019 in Washington, DC. (Photo by Patrick McDermott/Getty Images) /
WASHINGTON, DC – MARCH 28: Edwin Diaz #39 of the New York Mets pitches in the ninth inning against the Washington Nationals on Opening Day at Nationals Park on March 28, 2019 in Washington, DC. (Photo by Patrick McDermott/Getty Images) /
P: Playoffs
The 2015 season gave many fans memories that will last a lifetime. The team's surprise run to the World Series was one of the most exciting seasons in recent history. However, their championship series was early half a decade ago. The team also has only three playoff appearances sine 2002. It's time for the Mets to reestablishing themselves as a postseason team.
Q: Queens, NY
When the Mets were established as a major league franchise in 1962, they played their first two seasons in Polo Grounds in Manhattan. In 1964, they moved to Shea Stadium and to their new home in Queens, New York. Another stadium transition in 2009 (to Citi Field) didn't take the Mets away from their home. They begin the season representing their longtime borough of Queens.
R: Records
It will be interesting to see if any of the Mets all-time records will fall in 2019. Conforto came within three strikeouts of breaking the record of 161 last season. He may also have an outside chance at the home run record of 41. Edwin Diaz's 57 saves with the Seattle Mariners last year would have shattered the Mets' record of 51. If he can duplicate his success in Queens, he will likely rewrite the history books.
S: Seaver
The most unfortunate storyline of the offseason was the news that Mets' legend Tom Seaver was suffering from dementia. The team is honoring their best player in franchise history by beginning the process of remaining the street outside Citi Field after Seaver. They also have plans to construct a statue.