New York Mets News
New York Mets from A to Z: What we should expect from them in 2019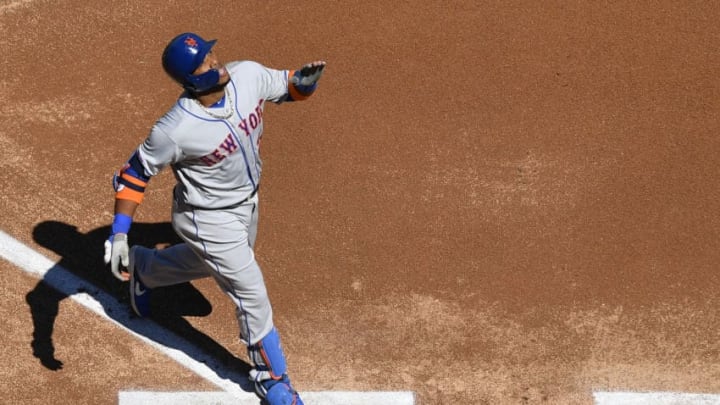 WASHINGTON, DC - MARCH 28: Robinson Cano #24 of the New York Mets celebrates after hitting a solo home run in the first inning against the Washington Nationals on Opening Day at Nationals Park on March 28, 2019 in Washington, DC. (Photo by Patrick McDermott/Getty Images)
WASHINGTON, DC – MARCH 28: Jacob deGrom #48 of the New York Mets pitches in the fifth inning against the Washington Nationals on Opening Day at Nationals Park on March 28, 2019 in Washington, DC. (Photo by Patrick McDermott/Getty Images)
D: deGrom
At the close of 2018, Mets fans would have assumed this section would be filled with praise for their recent Cy Young winner. After some uncertainty surrounding his contract leading to Syndergaard opening stating the team should "pay the man already!" As the season beings, the two have reached a five-year, $137.5 extension. All that is left to do now is dominate on the mound.
E: Errors
The Mets defense has been awful in Spring Training. They have combined for an abysmal 35 team errors and have several games with multiple defensive miscues. Many of these errors have also been made by players who are projected to play a significant role in the regular season. While New York should have an improved offense, pitching remains the clear strength of the team. They simply cannot afford to waste the production of their starters and bullpen by committing defensive errors.
F: First base
The battle at first base may the most polarizing question surrounding the Mets' club. On one hand, the elite prospect Pete Alonso clearly seems ready to play at the major league level. He is hitting .352 with 4 home runs and 9 RBI. On the other hand, former top prospect Dom Smith has shown excellent improvement by hitting .349 with 1 homer and 9 RBI. Alonso has officially been announced as the Opening Day starter. The question remaining is how the team will utilize Dom Smith.
G: Games Won
The Mets have a minimum number of wins they must reach in order to win their division. CBS projects it will take 94.6 wins. Bleacher Report projects a pennant will require 95. Fangraphs weighs in at 90 wins. Realistically, the Mets need to have their sights set at a minimum of 90 victories in order to seriously contend in the NL East.