New York Mets History
New York Mets: Top 10 most Amazin' Wilmer Flores moments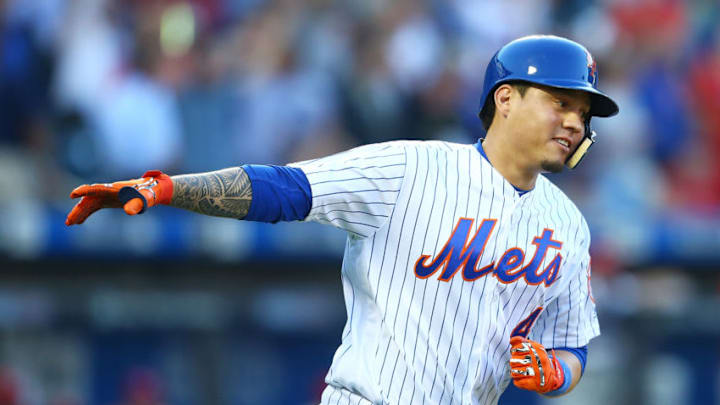 Mets /
It is fair to say Wilmer Flores had some big moments while a member of the New York Mets. Let's look at some of his top moments while wearing a Mets uniform.
Wilmer Flores was originally signed by the New York Mets as an amateur free agent out of Venezuela back in 2007 on his 16th birthday. During his time in the minors, he was ranked in the top 100 prospect list three years in a row and made a couple of All-Star teams. He made his MLB debut six years later in 2013 on his 22nd birthday.
Flores is arguably one of the most clutch hitters in the history of the franchise, as he holds the record for most walk-offs with ten.
With that being said, let's take a look down memory lane to some of Flores' best moments with the Mets.
10: Flores Knocks His First Major League Hit
On August 7th, 2013 Flores notched his first Major League hit off of the Colorado Rockies, just a day after making his debut.
The hit was a single off of Jhoulys Chacín. Flores was always known for his bat while working his way through the minor leagues, so for him to get his first hit out of the way in only his second game shouldn't come as a surprise.
9: Flores Smacks His First Major League Home Run
On August 11th, 2013 Flores hit his first Major League home run, a solo home run against his current team now, the Arizona Diamondbacks.
This home run came only a few days after making his debut, which was a solo shot off of former Mets pitcher, Heath Bell. Flores had decent power in the minors, so for it to translate into the majors quick was a good sign.