New York Mets News
Mets: A second chance at the 2017-2018 offseason with the benefit of hindsight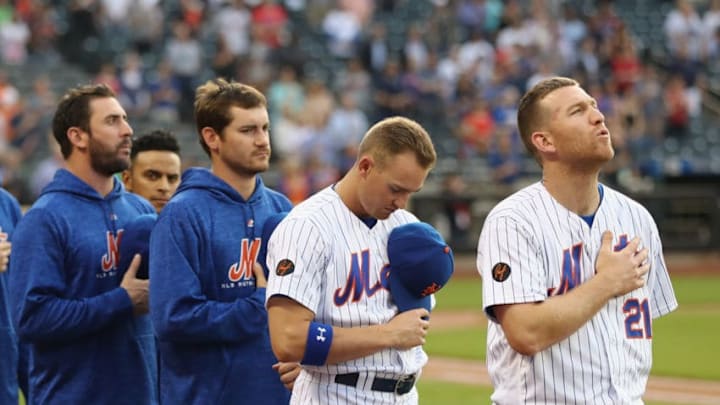 Mets
One of the few free agent signings Mets fans don't know too well is relief pitcher Anthony Swarzak. After two appearances, Swarzak landed on the disabled list. If they had done things differently, maybe the Mets wouldn't have $5.5 million pitcher on the DL for two months this season.
Instead of inking Swarzak, the Mets could have gotten Seunghwan Oh. You know, the guy who is costing the Toronto Blue Jays only $1.75 million this season.
Oh had a rough 2017 season with the St. Louis Cardinals. At least, that's the reputation.
Can we really call a 4.10 ERA in 62 games that horrific? Seeing how poor many Mets bullpen pieces have performed, I would take the chance at an even greater cost.
Oh does have a $2.5 million commitment next year if he reaches 70 games pitched for the Blue Jays. This isn't half-bad at all. The Mets may have to pay some of their players to go away this year.
Through the early stages of 2018, Oh has pitched well for Toronto. His veteran presence and consistency in MLB would have surely improved this team's relief corp much better than Swarzak.
Best of all, he's cheaper. We know the Wilpons love that.