Mets: A second chance at the 2017-2018 offseason with the benefit of hindsight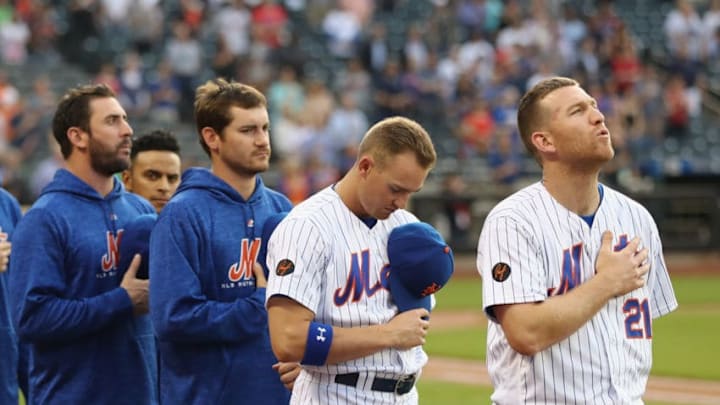 Mets /
One of the biggest issues for the Mets this year was behind the plate. We all know the story by now. Keeping this in mind, here's what they should have done.
Instead of beginning the year with Travis d'Arnaud and Kevin Plawecki, they could have signed Jonathan Lucroy for $6.5 million. Doing so would force the Mets to make another move and I'm choosing the option of trading d'Arnaud and making Plawecki the backup.
As I said, I'm trying to avoid trades in this scenario. I have to assume the Mets had an opportunity to trade d'Arnaud somewhere even if it only returned light minor league talent. In this hypothetical scenario, they send d'Arnaud to another team and get themselves a Double-A outfielder.
Choosing Lucroy over d'Arnaud does create a small dent in the expenses. Lucroy costs about $3 million more. Since d'Arnaud won't play for the rest of 2018, who can argue against this?
There's no telling how Lucroy would perform with the Mets. Given his track-record, I like to think he would at least do for them what he has for the Oakland Athletics. He hasn't done anything great, but he has been better than what the Mets have gotten from their catchers.
Plus, you have to love Lucroy's leadership. It's something this team needs more of.