New York Mets News
Mets: A second chance at the 2017-2018 offseason with the benefit of hindsight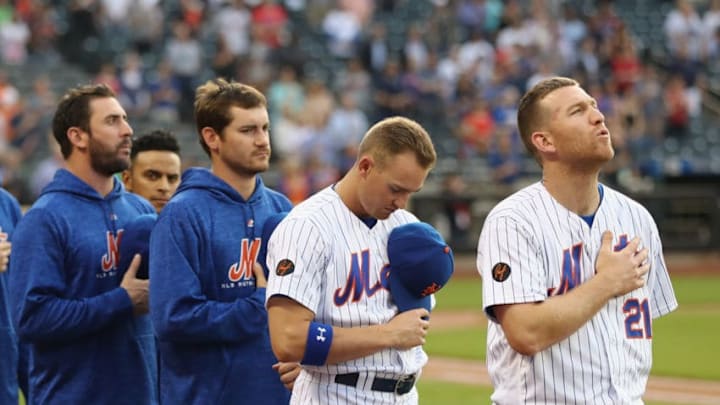 Mets
Jay Bruce has been a bust for the Mets this year. He hasn't found his power stroke, making him virtually useless. When Bruce isn't hitting bombs, what else does he do well?
Instead of giving him $11 million in 2018 and another $28 million over the next two seasons, the better move would have been to let Brandon Nimmo start the year as the team's right fielder. As we have seen, he's one of the team's most productive hitters.
Of course, when the season began, Michael Conforto was on the disabled list. This would have meant playing Juan Lagares in center field every day with Nimmo over in right. Based on how well Lagares hit before earning himself a season-ending injury, would it have been all that bad?
By picking Nimmo over Bruce, the Mets would save over $10 million. The extra roster spot could go to a veteran utility player acquired either via trade or in free agency.
For the sake of this exercise, let's say it goes to a guy making league minimum. Whether that's Phillip Evan or Jose Bautista is up to you.
Whatever option it is you decide to go with in this made-up scenario, the important thing to realize is that spending money on a veteran isn't always the best course to take.