New York Mets News
Mets: A second chance at the 2017-2018 offseason with the benefit of hindsight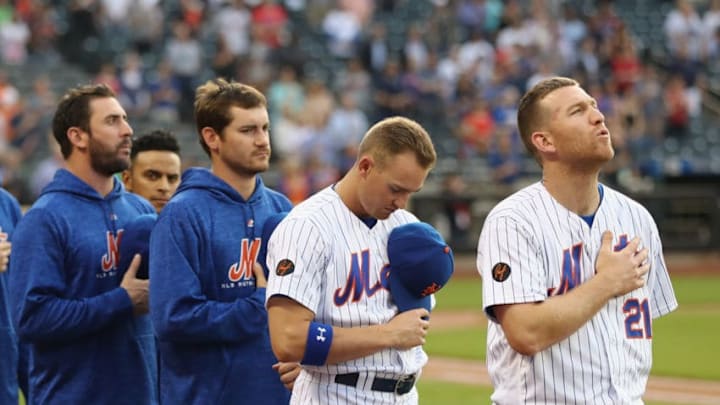 Mets /
What if the New York Mets could redo the 2017-2018 offseason? If they had this power, this is what they could do.
With the benefit of hindsight, it's easy to make the right decisions. The New York Mets didn't have this luxury over the winter when they made a flurry of bad moves.
I've already handed out some grades for the signings they did make. As one would expect, there were a lot of failures.
Now that we have seen what these players can do and can look at other teams to view what else was out there, it's time to redo the offseason.
Instead of simply just picking the best players, one goal is to spend the same amount of money. Anyone could sign the best talent. The key is balancing the checkbook.
I'm also going to avoid trades with one exception. It's too hard to know what the Mets could have gotten back in any deal. With that in mind, I've limited it to a single deal.
I'm almost hesitant with this deal because Todd Frazier has done wonders for the culture. However, we're pinching pennies here and Mike Moustakas has been the better value.
Frazier's deal pays him $8 million in 2018 and another $9 million in 2019. It's a favorable contract no one can complain about.
Meanwhile, Moustakas settled on a one-year deal worth $5.5 million to return as a member of the Kansas City Royals. There is a $15 million mutual option for 2019, with a $1 million buyout.
Financially, this one would help the Mets a lot more. Production-wise, it's only slightly better.
Frazier does give the Mets one thing Moustakas wouldn't. That's a right-handed bat with power.
However, with a few other moves I will get to, the Mets can solve the issue of having too many lefty sticks.