New York Mets History
New York Mets draft picks many people never knew they selected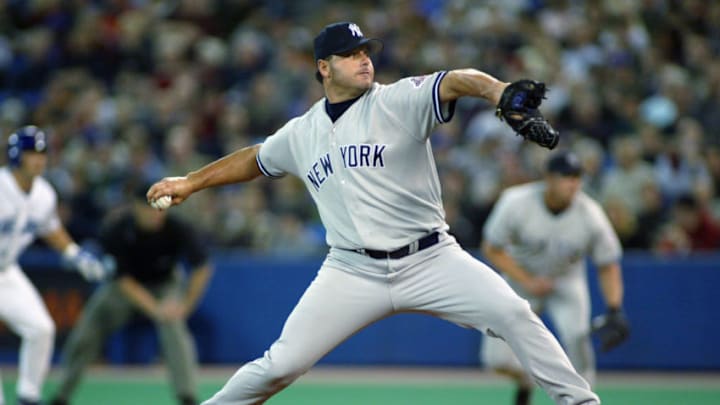 Mets
Not everyone the New York Mets drafted made it to their big league roster. Some very notable players actually have an impact elsewhere.
In their history, the New York Mets have been fortunate to draft some good players. Like many teams, some made a name for themselves in another city.
The MLB draft is never a sure-thing. With so many rounds, teams are bound to miss far more than they hit.
In the Mets case, they sometimes picked the right guys. However, for multiple reasons, some of their most famous picks delivered elsewhere.
Whether they refused to sign with the Mets or left in another way once they did, these five players are notable names we forgot the team originally selected.
In the 1981 Major League Baseball draft, the New York Mets selected Roger Clemens out of San Jacinto College North in Texas.
It is said that Clemens wanted $25,000, but the Mets were only willing to offer him $15,000. Needless to say, he was never signed. Clemens then decided to attend the University of Texas at Austin.
"The Rocket" compiled a dominant 25-7 record in two All-American seasons and was on the mound when the University of Texas won the college world series. Clemens was the first baseball player at his college to have his uniform number retired.
In 1983, the Boston Red Sox selected him with the 19th overall pick in the draft. Clemens quickly rose through the minor leagues and made his Major League debut in 1984. His 354 wins, 7 Cy Young awards, 11 all-star appearances, and 4,672 strikeouts later, it is safe to say that the Mets deeply regret not giving him the extra $10,000 he desired.
It's incredible to think about how dominant the Mets pitching staff could have been in the '80s if they just gave him the money he wanted.
Sooner or later, we will see Roger Clemens' legacy in the baseball hall of fame in Cooperstown, New York.