Mets: Should they acquire Brandon Morrow?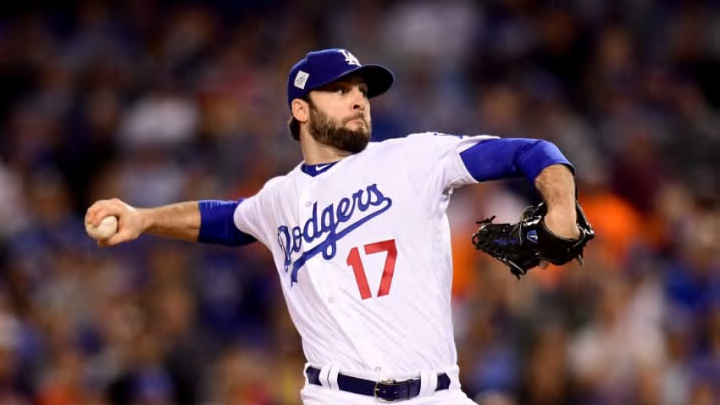 LOS ANGELES, CA - OCTOBER 31: Brandon Morrow /
The Mets are going to be looking to bring in a top tier relief pitcher this winter, and Brandon Morrow should hopefully be on their radar.
There's been a ton of buzz over the Mets possibly acquiring Bryan Shaw this winter. But just in case that doesn't quite pan out as hoped, Brandon Morrow would make an excellent second option. Or, you can dream big like me and just imagine a bullpen with both of them! And we'll never have to see Rafael Montero again! (Just let me have my holiday dreams okay)?
Morrow has proved to be solid out of the bullpen for the Dodgers this past year. If we ignore his overuse in the World Series (I'm looking at you, Dave Roberts). His postseason numbers are spectacular as well. In four games of the NLCS, Morrow posted a 0.00 ERA, and before that just a 2.45 ERA in 3 games of the NLDS. Having a consistent relief pitcher in the postseason is something the Mets could have used two years ago, but should they make the journey back to October, Morrow has more than proven his worth.
Postseason aside, Morrow's numbers on the year were also fantastic. In 45 games with the Dodgers, he had a 2.06 ERA on the year. Which is significantly lower compared to Bryan Shaw's 3.52 ERA. There's no doubt that Morrow's success will come with a higher price tag than Shaw, but if the Mets are truly looking to spend for the pen then it should be worth every dime.
The only little hiccup I can see here is that Morrow is already 33. Shaw, on the other hand, is three years younger at 30. The most the Mets should give Morrow is a three-year deal. Just in case as time goes on Morrow starts to decline. Anything longer than three years could end up hurting more than help.
Next: Mets 2017 Season In Review: Wilmer Flores
In a perfect world, the Mets somehow manage to pick up both, along with maybe Dee Gordon or Lorenzo Cain. Then we can just kick our feet up for the rest of the winter and relax until March rolls around.