New York Mets News
Mets keep Curtis Granderson out of lineup for second game in a row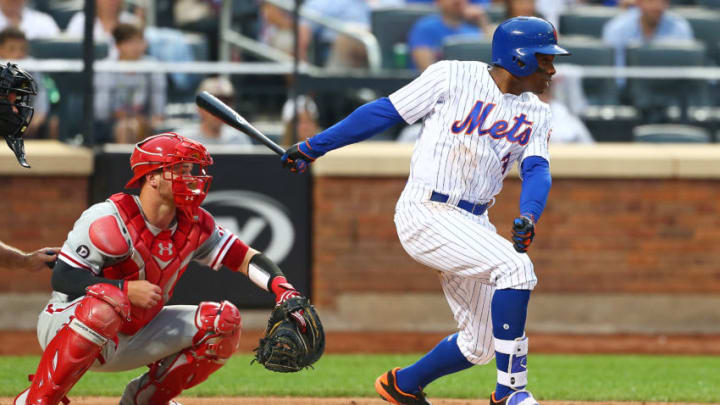 NEW YORK, NEW YORK - JUNE 30: Curtis Granderson
Curtis Granderson is out of the Mets lineup for the second game in a row. He missed Sunday afternoon's game as well
It looks as though there hasn't been much improvement for Granderson, as he is again not present in Monday night's lineup.
Before Sunday afternoon's game, Granderson was in pain and unable to swing a bat. The reasoning for him being held was due to hip tightness.
On Sunday, manager Terry Collins did state that he was not sure of whether or not Granderson would be available for Monday's game, so this is not entirely surprising to see him out of the lineup once again.
However, with the rate of injuries with this team this season, obviously the worst is automatically assumed (at least by me) and no one would be shocked if Granderson misses more than just two games.
It is quite a loss for the Mets, as Granderson has been on fire lately. In the month of June alone, he hit .316. This includes four doubles, eight homers, and 15 RBIs.
Granderson was in a slump prior to this, and it's a shame that he's down for the count now that his bat has been quite hot. Prior to Saturday's game where he went 0-for-2 with two walks, he had a nine-game hitting streak. Not that there's ever a "good" time for an injury to occur, but it's most definitely hurtful to occur in the midst of a streak.
Hopefully, rest is what Granderson needs, and this heals on its own and doesn't worsen. But with the rate that injuries have been going this season, who knows for sure. It truly is sad that we've become so accustomed to hearing that yet another one of our players is out of the lineup, or being put on the disabled list. Something's gotta give.