Mets fans, what would your walk-up song be? Here are ours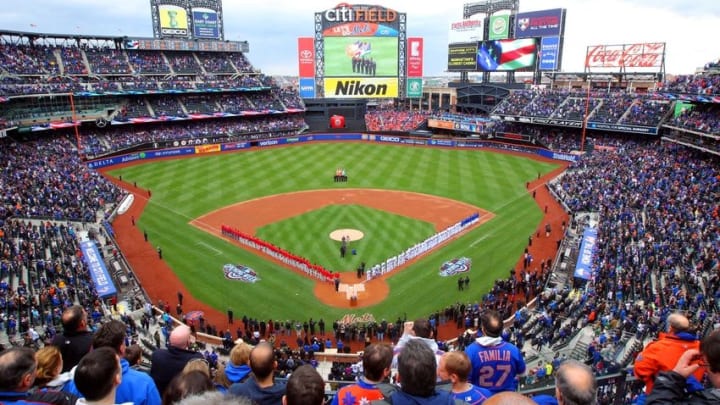 Apr 8, 2016; New York City, NY, USA; General view during the national anthem before a game between the New York Mets and the Philadelphia Phillies at Citi Field. Mandatory Credit: Brad Penner-USA TODAY Sports /
Jul 30, 2016; New York City, NY, USA; Former Mets catcher and Hall of Fame member Mike Piazza address the media during a press conference prior to having his number retired prior to the game between New York Mets and the Colorado Rockies at Citi Field. Mandatory Credit: Andy Marlin-USA TODAY Sports /
James Stumper, Staff Writer
Throughout my life, I've put much more thought into this topic than someone with almost zero athletic ability probably should.
Anyway, as just about everyone did, I went through a phase when angsty rock music (Piazza would like this choice) was my go-to. I just never grew out of that phase.
So, my walk-up song in a late-inning spot would have to be Coheed and Cambria's 'Welcome Home', specifically the instrumentals at the very beginning of the song. Anyone who has ever played Rock Band knows what I'm talking about.
It's a tremendous pump-up song and I'm pretty sure if I were to listen to that before a big at-bat and I hit a home run, I'd flip my bat all the way to Mars.