New York Mets News
Mets fans, what would your walk-up song be? Here are ours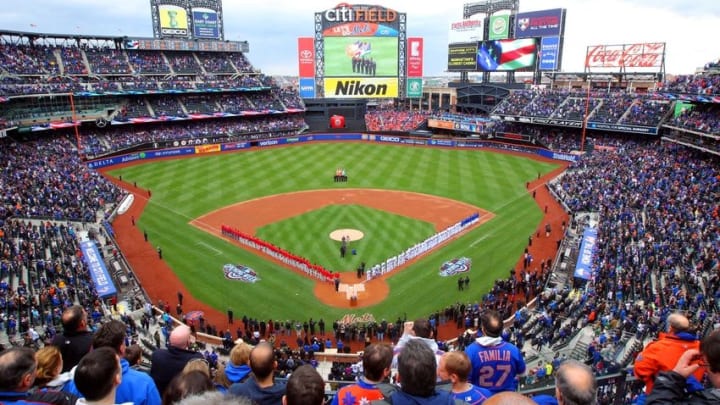 Apr 8, 2016; New York City, NY, USA; General view during the national anthem before a game between the New York Mets and the Philadelphia Phillies at Citi Field. Mandatory Credit: Brad Penner-USA TODAY Sports
May 25, 2015; New York City, NY, USA; Members of the U.S. Army Black Knights Parachute Team from West Point parachute onto the field before a game between the New York Mets and the Philadelphia Phillies at Citi Field. The Mets defeated the Phillies 6-3. Mandatory Credit: Brad Penner-USA TODAY Sports
Mets fans, imagine yourself stepping up to the plate at Citi Field. What music would be blasting?
Here at Rising Apple, well, we got a little bored waiting out this offseason. You can't blame it, it hasn't been the most enticing offseason. Yes, the team signed Yoenis Cespedes which is huge, and they brought back Jerry Blevins, but aside from it's been kind of dull. Despite toying with all of our emotions and saying that Jay Bruce was on the trading block (for a while), he's not only still very much on the team, but will supposedly be their starting right fielder, as stated by the team.
Anyways, so now you can see why we got a bit bored and needed a good distraction.
So, because of this, we started chatting about what our at-bat song would be. And why not share it with you guys? You must be bored as well. Take a look at ours, we hope you enjoy, and share yours with us as well.