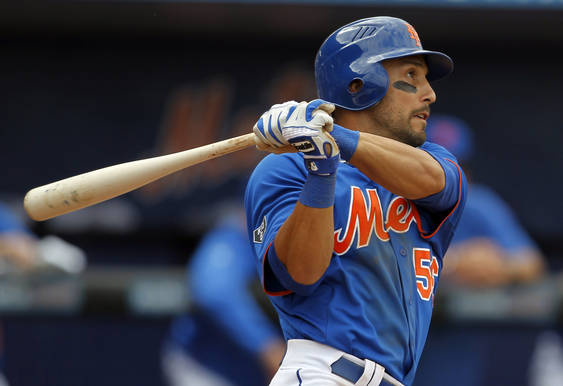 When I was four years old, I was running, screaming, hollering and moving from one activity to the next like any other 4-year-old I have known. One day, my parents brought me into the doctor's office and I arrived on the other side having been diagnosed with Attention Deficit Hyperactivity Disorder. They put me on Ritalin and my Dad says it was the first time he had ever seen me stop and take a breath.
For the next 16 years, I took 10-20 milligrams of the medicine three times a day. As I got older, even though it appeared to focus me and calm me down, I never seemed to be able to loosen up. When I was 20, I decided I wanted to try to focus my mind on my own, without the help of a stimulant. After two years of doing so, I felt as if I needed to give the medicine another shot. So, I went to the doctor and got myself a bottle of Adderall, which I luckily had to only take once a day. This time around, I felt it might be focusing me but at the detriment of my heartbeat and nervous system. In moments when anxiousness needed to be relaxed, I felt my fingers tremble and my anxiety magnified. I couldn't loosen my muscles, and that was concerning to me. After a week back on the pill, I cut the cord, and have not taken medicine since.
Enter Andres Torres, center fielder for the New York Mets and a man who is very vocal in bringing awareness to Adult ADHD. He has just recently accepted his diagnosis, and his struggles are the focus of an upcoming film titled Gigante. About a week and a half ago, Torres strained his calf muscle taking the first step towards the dugout after the last catch of an inning. I had never seen anything like it. This made me remember what it felt like when i took the medicine and how there might be a correlation between the calf strain and the medicine Torres takes.
Muscle strains happen to athletes all the time for many different reasons, regardless of whether they are on what is considered an amphetamine without proper diagnosis. I tried to find a list of all players diagnosed with ADHD and connect that to non-impact injuries they may have had, but my own ADHD led me away from the search after page one. Most of the injuries Torres has had over the last three years have been strains of some kind, and this continues to make me believe it correlates with the medicine. I have no hard data to back up this claim. Only my personal ADHD experience.
Luckily for the Mets and us Met Fans, this newest injury does not seem to be all that serious, and Andres Torres is making his way back to hopefully being in center field this Thursday. I like what I have seen from Torres this spring, albeit briefly, and from everything I have read he sounds like a stand-up guy who will always leave everything out on the field. I hope to interview him at some point this season about his ADHD diagnosis and how it affects him physically as an athlete.
Tags: Adderall ADHD Andres Torres Injuries Mets Muscle Strains Ritalin